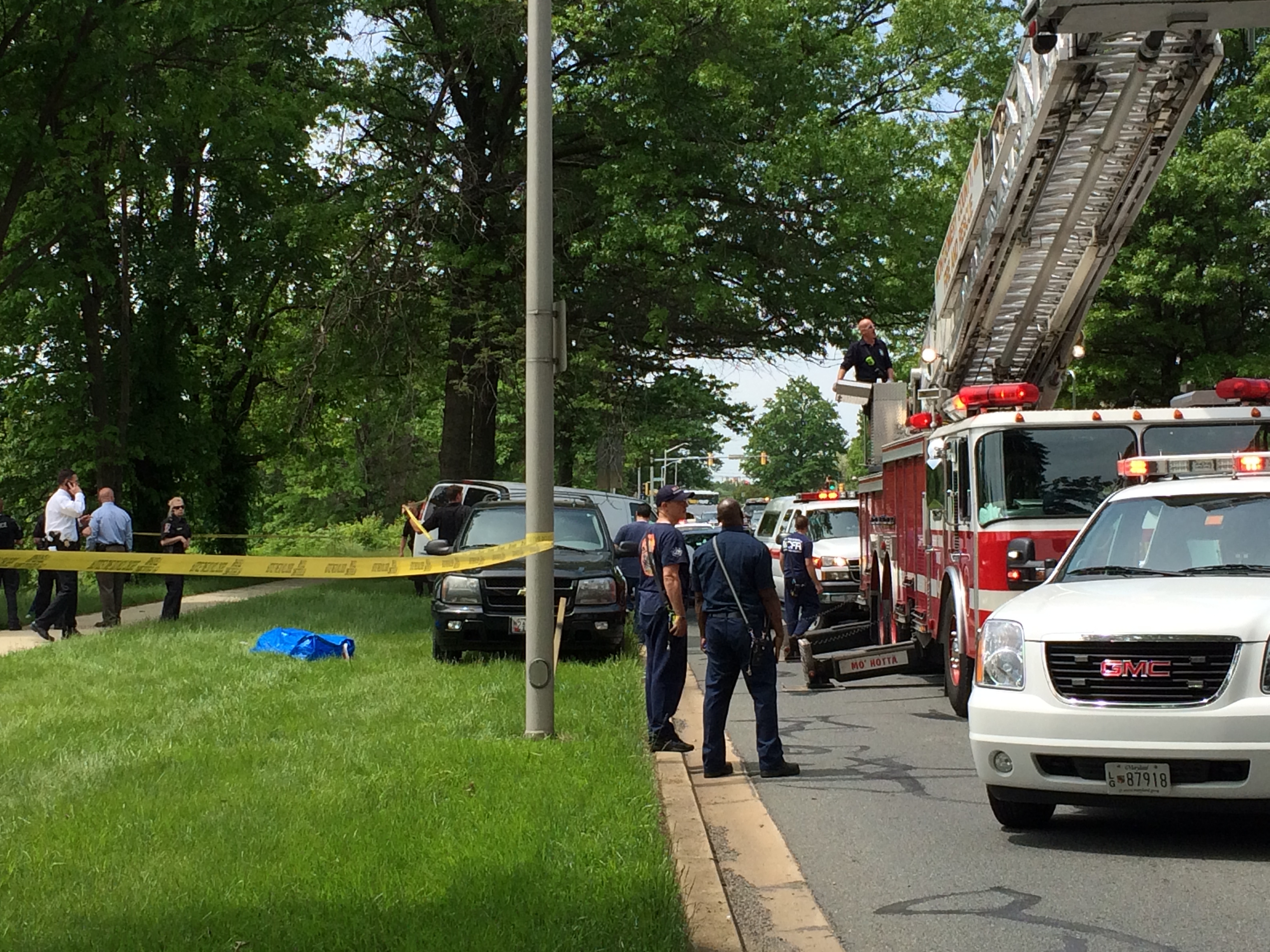 Police Investigating Possible Drowning (PHOTOS and VIDEO)
UPDATED Montgomery County police and fire rescue crews are on the scene of a pond in Montgomery Village for the report of a possible drowning.
According to Fire Spokesperson Pete Piringer, the call was dispatched shortly before 10 a.m. on May 20 at Russell Avenue and Montgomery Village Avenue near Lake Forest Mall.
Montgomery County Police Spokesperson Angela Cruz said police have confirmed the death of a male found at the pond but information about the circumstances of the death is unknown.
No other details have been released to date. The investigation is continuing.
An adult male was found in a pond in Gaithersburg by the Lakeforest Mall by a passerby this morning. pic.twitter.com/kExrHyPgeb

— Valerie Bonk (@ValerieBonk) May 20, 2014
U/D – Pond near Montgomery Village – LakeForest Mall – MCPD investigating body in water, @mcfrs on scene assisting with body recovery

— Pete Piringer (@mcfrsPIO) May 20, 2014
U/D Montgomery Village Pond A/F firehouse near Mall – @mcfrs rescue boat units on scene -poss drowning body recovery – MCPD investigating

— Pete Piringer (@mcfrsPIO) May 20, 2014
Possible Water Rescue – Lake near Russell Av & Montgomery Village Ave, Gaithersburg – report of person in water @mcfrs Strike Team enroute

— Pete Piringer (@mcfrsPIO) May 20, 2014
Related:

A body discovered in a Gaithersburg retention pond Tuesday (May 21) has been identified as a man missing since May 16, according to police. With the assistance of family members, Montgomery County Police confirm that the body of Maurice Darnell Munford, Jr., 22, of the 13800 block of Bailiwick Terrace in Germantown was discovered by […]
UPDATED Montgomery County police and fire rescue crews are on the scene of a pond in Montgomery Village for the report of a possible drowning. According to Fire Spokesperson Pete Piringer, the call was dispatched shortly before 10 a.m. on May 20 at Russell Avenue and Montgomery Village Avenue near Lake Forest Mall. Montgomery County […]