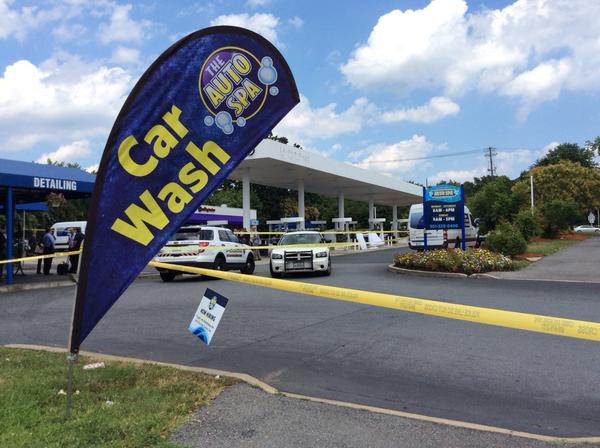 UPDATED: Two Dead; Police Investigating Shooting in Germantown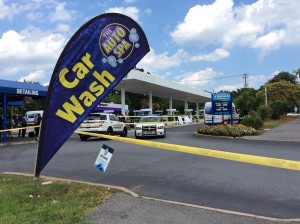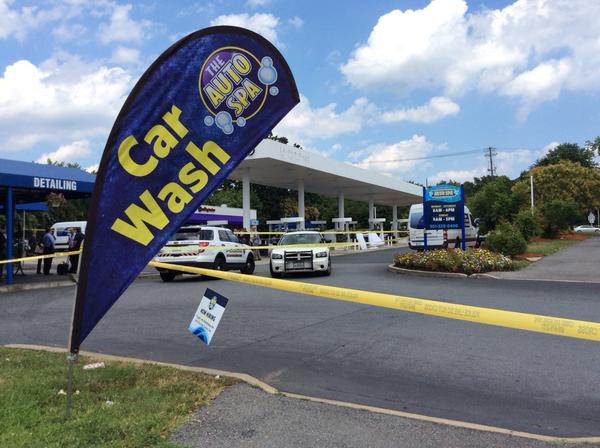 UPDATED: 2:34 p.m. Montgomery County Police said Germantown shooting is domestic related. Police are investigating the case as a murder-suicide.
The two people involved knew each other. The man shot the victim while she was in the car and then shot himself, according to police.
Police said the woman has died from her injuries.
Police said a third person, a woman, was also in the vehicle when the shooting happened and she is speaking with investigators.
Original:
Montgomery County police are on the scene of a shooting at Route 118 and Route 355 in Germantown.
Police received reports of the shooting around 12:24 p.m. at the Washingtonian Express Gas Station located at 20510 North Frederick Road.
According to police, a man was fatally shot and a woman was transported to a local hospital "in grave condition." Police said a gun was recovered at the scene.
Police said investigation continues and they are still working to confirm the nature of injuries.
12:24 a.m. – MCP responded to reports of shooting in area of Rt. 118 and Rt. 355 at gas station. MORE

— Montgomery Co Police (@mcpnews) August 4, 2015
Report of shooting MORE: 1 adult female transported in grave condition.1 adult male deceased on scene.Working to confirm nature of injuries

— Montgomery Co Police (@mcpnews) August 4, 2015
Correction: Time of calls – 12:24 PM.

— Montgomery Co Police (@mcpnews) August 4, 2015
Germantown shooting: 1 male and 1 female with apparent gunshot wounds. Male is deceased. Female has been transported in grave condition.

— Montgomery Co Police (@mcpnews) August 4, 2015
Shooting: Firearm has been recovered at scene.

— Montgomery Co Police (@mcpnews) August 4, 2015
Updated location of shooting: area of Washingtonian Express gas station at 20510 N Frederick Rd. (Rt 355). pic.twitter.com/7SFEuYt9av

— Montgomery Co Police (@mcpnews) August 4, 2015
UPDATE: Preliminary investigation- Detectives believe that female was shot by male suspect while she was in car. MORE

— Montgomery Co Police (@mcpnews) August 4, 2015