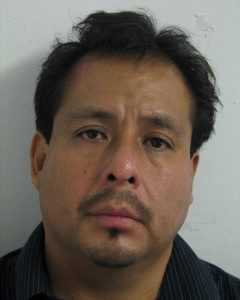 Police Name Former Teacher as 'Person of Interest' in Cold Case
Montgomery County police said Thursday they believe they have a "person of interest" in an 18-year-old case involving a Bethesda woman first thought of as a missing person but later considered a homicide.
Police and family members of Alison Thresher are asking the public for any information they might have about Fernando Asturizaga, 51, who once taught Thresher's children at the Friends Community School in College Park.
Thresher's husband James had hired Asturizaga to serve as a babysitter for the children, at a time when the Threshers were going through a contentious divorce, Police Chief Tom Manger said at a news conference called to discuss the Thresher case.
Alison Thresher, though, had suspicions about Asturizaga, believing he was "grooming" Hannah, then 12, to be the victim of abuse, Manger said.
Police provided letters Alison Thresher had written to Asturizaga and to the Friends School asking the man to stay away from her daughter. Police also provided journal entries that said that neither the school nor Asturizaga had replied.
On May 25, 2000, Thresher was reported missing. She was living on Sangamore Drive in Bethesda and her car was found about a mile from her home on Broad Street, Manger said.
Between 4 a.m. and 5 a.m. the previous day, a neighbor reports hearing screams from Thresher's apartment.
In February 2001, police said the case no longer involved a missing person and that officers were investigating the matter as a homicide case.
Thresher's body has not been found. Her son, Sam Thresher, said a body would help bring closure
"The most difficult part of this entire process there has not yet been a body found. There has not been closure," Sam Thresher said. "This has been 20 years almost a question mark. There's been funeral no real closure for Hannah and I. Finding a body would do that."
In 2010, Hannah Thresher went to police to describe sexual and emotional abuse she suffered from Asturizaga for three years. He was charged with and found guilty on 18 separate offenses, including four second-degree rape charges. He is serving more than 100 years in prison, Manger said.
Hannah Thresher, addressing the press, said she read a New York Times article in January, which said: "That to groom girls, you must erase mothers."
"And that's what Mr. Asturizaga did, he erased our mother so he could ensure his own freedom and continue to abuse me both sexually and emotionally for almost another year," said Hannah Thresher, now 30.
"He is a professional sociopath. He's groomed himself to groom little girls," Sam Thresher said.
Manger said forensic evidence collected at the time of Alison Thresher's disappearance has been re-analyzed, and police believe the perpetrator tried to destroy evidence in 2000.