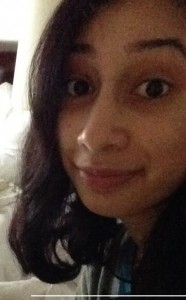 UPDATED: Police Locate Missing Bethesda Teen (PHOTO)
UPDATE March 31, 11:55 a.m. Police report that Srivarnika Uma Varada has been located safe and unharmed.
ORIGINAL March 23, 12:21 p.m. Detectives from the Montgomery County Police Special Victims Investigation Division are asking the public for help to locate a missing Bethesda teen.
Police say, Srivarnika Uma Varada, who goes by her middle name "Uma," is 17 years old. Varada is from the 5100 block of Dudley Lane in Bethesda. Police say she was last seen on Tuesday, March 22 at 12:00 p.m.
Police describe Varada as a biracial Asian/Indian female, 5' tall, weighing 86 pounds, with brown eyes and long black hair. Police say she was last seen wearing a gray fleece shirt, blue jeans, blue tennis shoes, and carrying a North Face backpack.
Police and family members are concerned for Uma's emotional and physical welfare due to her age.
Anyone with information in reference to the whereabouts of Uma Varada is asked to call the Montgomery County Police non-emergency number at 301.279.8000 (available 24 hours). Callers may remain anonymous.