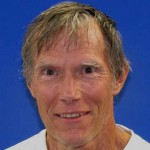 Police Locate Missing Rockville Man
UPDATED 8/5/14 Police have located Gerald Donald Peake, Jr. safe and unharmed.
ORIGINAL POST
Montgomery County Police are asking for the public's assistance in locating a missing Rockville man.
According to police, Gerald Donald Peake, Jr., also known as, "Chip," age 64, of the 9700 block of Overlea Drive in Rockville, was last heard from by family members on Sunday, August 3 at approximately 5 p.m., when he stated he was walking home from the area near Suburban Hospital.  Peake is described by police as a white male, 5'10″ tall, and weighing 165 pounds.  He was wearing a white T-shirt and khaki shorts.
Police and family are concerned for Peake's physical welfare and emotional well-being, as he may have memory trouble.
Anyone with information regarding the whereabouts of Gerald Peake is asked to contact the Montgomery County Police non-emergency number at 301.279.8000.