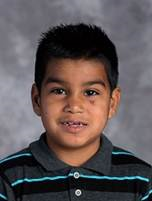 Seven-Year-Old Missing From Montgomery Village Found Safe (PHOTO)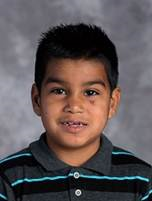 UPDATED, Nov. 24, 2:15 p.m. –  Kevin Jesus Jamie has been located safe and unharmed, according to police.
ORIGINAL – 
A multi-unit police search is underway at this hour for a missing 7-year-old from Montgomery Village.
Kevin Jesus Jamie, age 7, of the 18400 block of Lost Knife Circle in Montgomery Village, was last seen this morning, November 24.
Kevin is described by police as a Hispanic male, 5'04" tall, 70-75 pounds, with brown eyes and black hair in a Mohawk. He was last seen wearing blue shorts, and a Pink shirt with the writing "real men wear pink" in black letters. He is known to frequent the Lakeforest Mall area in Montgomery Village and the Gaithersburg Library.
At approximately 7:30 a.m., he stated to his family members that he wanted to go to a local Dollar Store. Police were notified at 9:39 a.m. that he was missing.
Police and family are concerned for his welfare due to his age and that he is a first time runaway. Kevin has not been heard from or seen since his disappearance.
Anyone who has information regarding the whereabouts of Kevin Jesus Jamie is asked to call the Montgomery County Police Family Crimes Division at 240.773.5400 or the police non-emergency number at 301.279.8000.