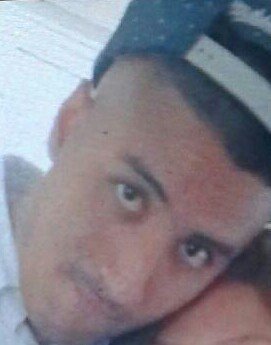 UPDATED: Police Locate Missing Aspen Hill Man (PHOTO)
UPDATED 2 p.m. on 6.6.16 Police have located Jon Bik Arze.
UPDATE: Jon Bik Arze has been located safe and unharmed. TY for Sharing! pic.twitter.com/nMQINN3ibW

— Montgomery Co Police (@mcpnews) June 6, 2016
ORIGINAL POST Montgomery County police officers are asking for your help to locate a missing Aspen Hill area man.
Police say 26-year-old Jon Bik Arze was last seen on Saturday at 1:30 p.m. when he left his residence in the 3900 block of Wendy Lane. According to police, he told his family that he would return that night.
Arze is described by police as 5'08" tall, weighing approximately 150 pounds, with brown eyes, and he is bald. Police said he was last seen wearing a navy-blue North Face jacket, black jeans, and brown boots.
Police and family members are concerned for Arze's emotional and physical well-being, according to a news release.
Anyone with information about the whereabouts of Arze is asked to call the Montgomery County Police Department's non-emergency number at 301.279.8000. Callers may remain anonymous.
Concern for Jon Arze, age 26, of Aspen Hill area:https://t.co/eCcAnd1QDJ Anyone with info. please call 301-279-8000. pic.twitter.com/IZgxgFmrjo

— Montgomery Co Police (@mcpnews) June 5, 2016