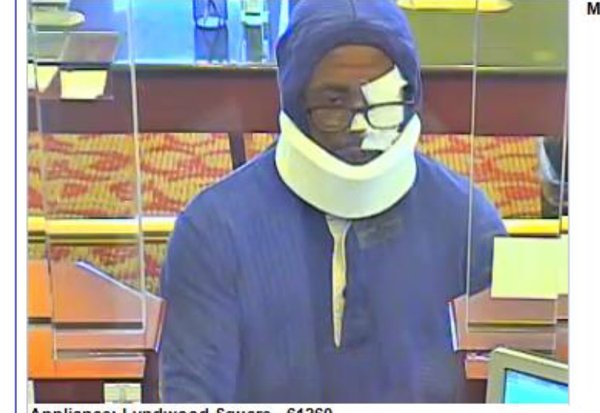 Police Need Your Help to Identify Bank Robber (PHOTOS)
The Montgomery County Police Department is asking for your help to identify a bank robber.
According to police, the Sandy Spring Bank at 3535 Spencerville Road in Burtonsville was robbed shortly before 1 p.m. on Friday.
Detective are releasing two surveillance photographs of the suspect in hopes someone can help identify him.
Investigators have determined that the suspect entered the bank, approached a teller, and passed a note demanding money, police said. The suspect took off with an undisclosed amount of cash.
Detectives believe this same suspect robbed a Howard County Capital One Bank, located in Elkridge, on Friday afternoon as well. A link to the surveillance video from the Capital One Bank is posted on the Howard County Police Department's Facebook page, here.
Investigators also believe that this same suspect robbed a Suntrust bank in Burtonsville on December 29, 2015.
Anyone with information regarding the identity of the suspect involved in this bank robbery is asked to contact the Montgomery County Police Department Major Crimes Division at 240.773.5070. To be eligible for a reward, tipsters may call Crime Solvers of Montgomery County toll-free at 1.866.411.TIPS (8477). Crime Solvers will pay a cash reward of up to $10,000 for information provided that leads to the arrest and/or indictment.