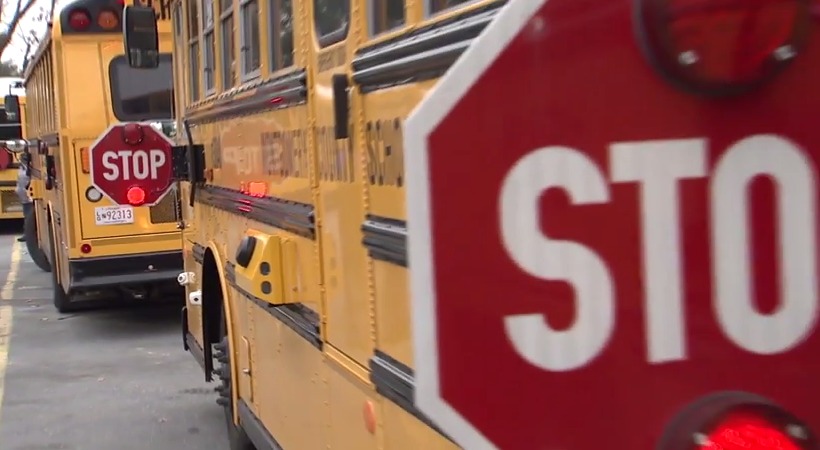 Police Release Cell Phone Video to Highlight School Bus Law
Montgomery County police officers are releasing cell phone video that they say was recorded by a concerned citizen who observed multiple motorists passing a stopped school bus along the 5100 block of River Road in Bethesda on Monday. Take a look:
According to police, the school bus in this video was equipped with a camera that recorded those vehicles that passed the stopped bus – and police said those vehicles will be receiving citations in the mail. Officers also plan to proactively observe bus stops around the county, including this one, and will be stopping vehicles that violate bus law.
As for the law, police said when approaching a stopped school bus with activated flashing red lights, Maryland law requires that motorists traveling in the same direction as the bus must stop. The law also requires that motorists approaching the bus from the opposite direction must stop if there is no physical barrier, such as a median. Police said: "Paint does not protect."
Police said there are currently 25 school bus cameras deployed throughout the county. A camera generated fine will cost you $125. A citation issued by a police officer is $570 and three points on your license.
Know the Laws Regarding A Stopped School Bus; Cell Phone Video Shows Multiple Motorists Violating School Bus Law: https://t.co/zOcRuwXZJr

— Montgomery Co Police (@mcpnews) October 20, 2015