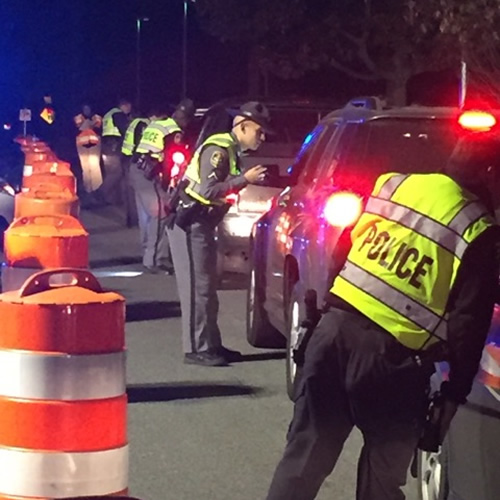 Police Release Results of Holiday Task Force Enforcement During Week 5 & 6
Montgomery County Police Alcohol Holiday Task Force released the results of their fifth and sixth weeks of enforcement efforts. The task force is comprised of patrol officers from the six police districts and from the Alcohol Initiatives Section. In the period from December 13 to December 23, the task force made 67 Driving Under the Influence (DUI) arrests.
The Alcohol Holiday Task Force also includes officers from Gaithersburg Police Department, the Montgomery County Division of the Maryland National Capital Park Police Department, Maryland State Police, Montgomery County Sheriff's Office, and Takoma Park Police Department.
These officers are "devoting their full time and attention to detecting alcohol-related offenses" throughout the holiday season which began on November 15, 2017 and will end on January 6.
According to the police, the task enforcement efforts resulted in the following:
Week 5 (December 13 – December 16):  38 arrests for driving under the influence of alcohol and/or drugs
Week 6 (December 20 – December 23):  29 arrests for driving under the influence of alcohol and/or drugs
During the past six weeks of the Alcohol Holiday Task Force, task force officers have arrested 179 people for DUI.
The above arrests include only those arrests made by task force officers and do not include the other arrests made by patrol officers in the performance of their duties.  Therefore, the number of total DUI arrests made during this time period is higher.