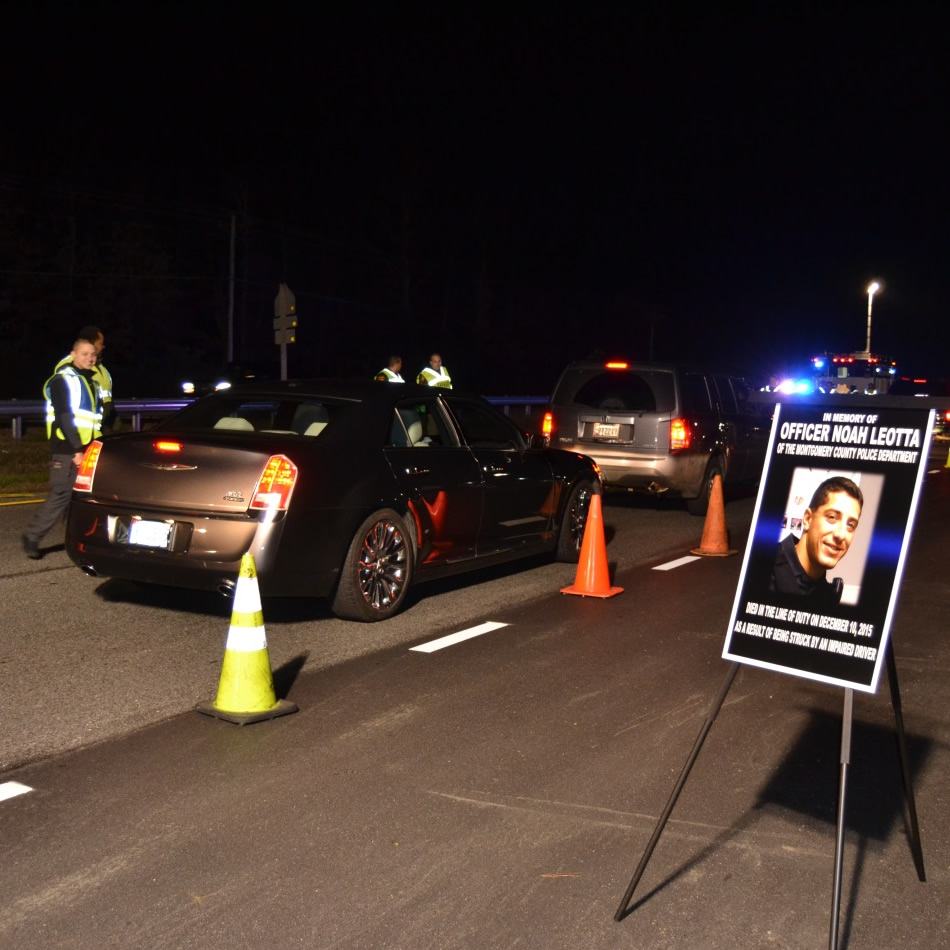 Police Release Results of Third Week of Holiday Alcohol Task Force Enforcement
Montgomery County Police released the results of the third week of the Alcohol Task Force enforcement efforts. The task force is comprised of patrol officers from the six police districts and from the Alcohol Initiatives Section. In its first three weeks, the task force made 86 DUI arrests.
The Alcohol Holiday Task Force is made up of officers from Gaithersburg Police Department, the Montgomery County Division of the Maryland National Capital Park Police Department, Maryland State Police, Montgomery County Sheriff's Office, and Takoma Park Police Department.
These officers are "devoting their full time and attention to detecting alcohol-related offenses" throughout the holiday season which began on November 15 and will end on January 6, 2018.
According to the police, 24 arrests were made for driving under the influence of alcohol and/or drugs during the the third week of the Holiday Alcohol Task Force.
The police encourage drivers to always choose a sober ride.  The nonprofit Washington Regional Alcohol Program will again offer free Lyft rides nightly from December 15 through January 1 to keep impaired drivers off the roads.
JUST ANNOUNCED: Free Holiday Lyft Rides Offered Throughout Greater Washington to Prevent Drunk Driving #SoberRide https://t.co/sVITT960YF pic.twitter.com/9vSd6haPOS

— WRAP.org (@WRAP_org) December 4, 2017