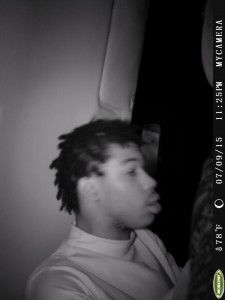 Police Release Surveillance Photos to Find Theft Suspect (PHOTOS)
Montgomery County Police are asking for the public's help to identify a suspect who officers say has been stealing items from cars in the parking lot of the Burtonsville Volunteer Fire Department at 13900 Old Columbia Pike.
According to police, the thefts occurred between April 18 and June 10.
Detectives have obtained surveillance photographs of the suspect and they are asking anyone who may recognize him to call the 3rd District Patrol Investigative Section at 240.773.6830.
Police are also reminding drivers to lock their car doors and to store valuables out of sight.