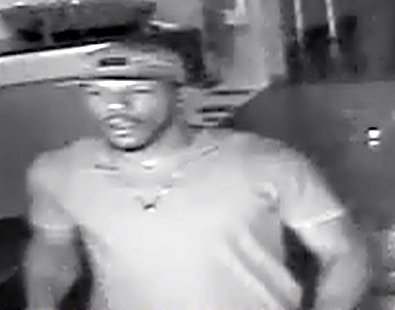 Police Search for Suspect in Bathtub Theft (PHOTO)
Montgomery County police officers are asking for the public's help to identify a suspect who stole a bathtub from the Union Hardware store in Bethesda on April 26th.
Police said a suspect entered the store at 7800 Wisconsin Avenue around 1:30 p.m., and said he wanted to purchase a $13,000 bathtub that was on sale for $6,700. Police said the suspect provided a credit card to an employee as payment but the credit card was initially declined. According to a police account, the suspect told the employee that he would call the bank to find out why the charge was declined. According to police, the suspect placed a call on his cellphone and handed the phone to the employee telling the employee that the bank would instruct him how to process the credit card charge. Police said the employee was given instructions over the phone on what to enter into the credit card machine in order to obtain an approval. Police said the employee followed the instructions and a receipt for the bathtub printed out as if the purchase had been approved.
According to police, the suspect drove off with the bathtub in a U-Haul truck that was parked outside the business. Police said Union Hardware was contacted by its bank a short time later, and was notified that the credit card used to purchase the bathtub was a fraudulent credit card.
Police have released a surveillance photograph of the theft suspect and are asking that anyone who recognizes him to please call the 2nd District Investigative Section at 240.773.6710.
Those who wish to remain anonymous may call Crime Solvers of Montgomery County at 240.773.TIPS (8477) or Text-A-Tip to: CRIMES (274637), text MCPD and your crime tip. Crime Solvers will pay a cash reward of up to $10,000 for information provided to them that leads to an arrest and/or indictment for this crime.