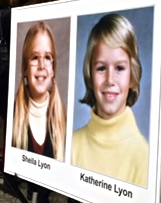 Police Search Hyattsville Home for Second Time in Missing Lyon Sisters Case
Montgomery County Police executed another search warrant Tuesday at the Hyattsville home of Richard Welch looking for more clues to solve the missing Lyon sisters case.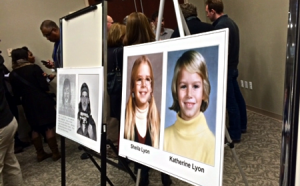 Capt. Darren Francke, commander of Montgomery County Police Major Crimes Division,  said officers conducted the search today and recovered a "few items of significance."
"We seized some items that were listed in the search warrant. Anything that we write a search warrant for in our investigation we consider important to the investigation."
Francke said Tuesday's search was not as "comprehensive" as the first search of the home, but was the result of some new information in the case.
The Montgomery County Police Department continues to investigate the 1975 disappearance of sisters, Katherine (age 10) and Sheila (age 12) Lyon.
In February of 2014, investigative leads brought detectives to the area of Bedford County Virginia; The Department and the FBI named Lloyd Lee Welch, also known as Michael Welch, as a person of interest in this case. Through investigation, detectives determined that Welch had a possible connection to Bedford County. Richard Welch, 70, has also been named as a "person of interest" in the case.