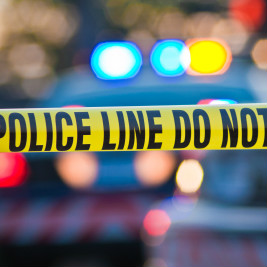 Police Seek MS-13 Gang Member in Connection with Cash Depot Robbery
Montgomery County police hope the public can help them find a 24-year-old man wanted in conjunction with an attempted armed robbery, police said Thursday.
Investigators have determined that the man, Jose Guilermo Molina-Arevelo, is an MS-13 gang member, according to a police statement.
Molina-Arevelo (also known as "Malandro") had a last known address of 11200 block of Valley View Avenue in Kensington, police said.
The case involves the Feb. 3 attempted armed robbery of the Cash Depot store at 11246 Georgia Ave., Wheaton, police said.
Police have obtained an arrest warrant for Molina-Arevelo, charging him with two counts of attempted armed robbery and two counts of conspiracy to commit armed robbery, police said.
Molina-Arevelo is described as 5 feet 4 inches tall and weighs 140 pounds, with black hair and brown eyes, police said. Molina-Arevelo may have an eyebrow ring and earrings in both ears. He is known to frequent the Home Depot at 14000 Georgia Ave., Aspen Hill, police said.
Detectives are asking anyone with information regarding the whereabouts of Molina-Arevelo to call the police non-emergency number at 301-279-8000 or to call the Major Crimes Division at 240-773-5100. Tipsters who wish to remain anonymous can call Crime Solvers of Montgomery County toll-free at 1-866-411-TIPS (8477).