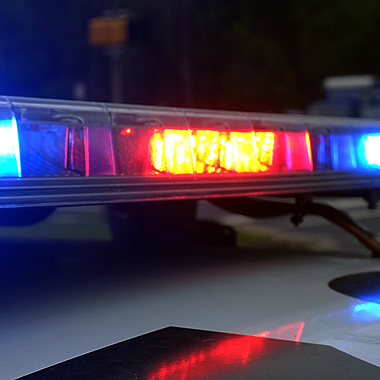 UPDATED: Police Shoot Man in Domestic Violence Incident; 3-Year-Old Unharmed
Update, 3 p.m.: Police said the officer has been placed on administrative leave, per protocol. Jean Perez was shot in the upper part of the body.
---
Original post: A man is in grave condition Tuesday morning after he was shot by a Montgomery County police officer during a domestic violence incident, and a 3-year-old boy who was in the home was uninjured, police said.
John Carlos Natera-Perez, also known as Jean Perez, barricaded himself from police. He then lit items on fire from the boy's bedroom and threw them out a window, police said. Officers saw smoke coming out of the second floor of the Fairland home and heard smoke detectors.
They also heard the child screaming, police said.
Tactical team supervisors decided to enter the home because of the child, and during this time, an officer shot Perez, police said.
Officers administered life-saving efforts were administered by officers on the scene as well as by Fire and Rescue personnel. Perez, believed to be about 30, was taken to a local trauma center, police said.
The incident started just before 8 p.m. Monday when 911 dispatchers heard a woman screaming. The call taker heard a man say, "I will kill you," then the line was disconnected.
The man, later identified as Perez, had entered the home belonging to his ex-girlfriend. The woman and current boyfriend were inside the home, in the 2800 block of Mozart Drive in Fairland, police said.
The woman told police that Perez was her estranged boyfriend and father of their 3-year-old boy. Perez had armed himself with a knife, and the woman and male fled fearing for their safety, police said. The child was still in the house, police said.
Officers tried to call out to Perez, but these efforts were not successful. The Emergency Response Team (ERT) was called at about 8:08 p.m. Once ERT arrived, negotiators tried to contact Perez in English and Spanish, to have Perez leave the home or release the boy, police said.
Although Perez offered some response, he refused to leave the home or release the child, police said.
During this time, police saw Perez use furniture to barricade doors and windows. Officers also saw Perez writing on the windows using what appeared to be blood on his fingers.
Officers tried to establish contact with Perez for more than an hour. It was at this time that Perez lit something on fire and threw it out a window of the second-floor bedroom believed to be where the boy was, police said.
The boy was located on the second floor, uninjured.
Police said the investigation is ongoing.