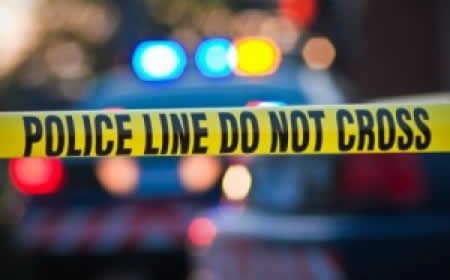 Gaithersburg Man Surrenders After Three-Hour Barricade Situation
UPDATED: A barricade situation ended peacefully when a Gaithersburg man surrendered after a three-hour standoff with police.
Montgomery County Police report that a 53-year-old Jeffrey Allan Flaherty finally surrendered to police after initial reports he threatened a woman and her family and then barricaded himself in his home off Maryland Avenue. Police worked from about 7:15 p.m. until about 10:30 using a negotiator to coax him out of his home.
Capt. Paul Starks told MyMCedia police got a call about 7:15 p.m. from a woman who said a man with whom she has a relationship with threatened serious bodily harm to her and her family who live out of state. She told police she wanted to check on the man's welfare at his home on Maryland Avenue.
Starks said the man is refused to come outside of the home and they used a negotiator to talk to the man. Gaithersburg Police assisted in creating a safe perimeter around the home, Starks said, though he was unsure if neighbors had been asked to shelter in place or evacuate the area.
"We have negotiators here to try to talk him out and resolve this thing peacefully," Starks told MyMCMedia.
It is unclear this morning whether the man was in his house alone and if he was armed.
Flaherty is charged with four counts of first-degree assault. He is scheduled for a bond review at 1 p.m. today in Rockville. According to a Montgomery County Police tweet, Officer Scott Feldman discharged his weapon during the incident. He has been put on administrative leave during an investigation. It was unclear the details about that weapons discharge.
Update 53-year-old male has surrendered to police. Barricade event peacefully concluded. Streets being opened as perimeter breaks down.

— Montgomery Co Police (@mcpnews) December 22, 2014
MCP on scene of possible domestic related barricade on MD Ave Gburg. PIO on scene. More info as we can confirm it. — Montgomery Co Police (@mcpnews) December 22, 2014