UPDATED Police Arrest Suspect Believed to Be Connected to Three Montgomery County Bank Robberies (VIDEOS & PHOTOS)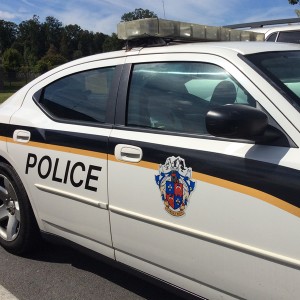 UPDATED 8 p.m. The suspect who is believed to be responsible for a series of bank robberies in Prince George's and Montgomery counties has been arrested.
Police say a Prince George's County police sergeant identified a Toyota Corolla in the Glenarden area that matched the lookout description of the suspected bank robber's car.
According to police, the sergeant called for back-up and then the suspect was taken into custody. The arrest was made two hours after the robberies.
The investigation is still ongoing.
@PGPDNews arrests suspect believed to be responsible for 3 Mont. County bank robberies today. Investigation ongoing https://t.co/56DnVtlekj

— Montgomery Co Police (@mcpnews) March 10, 2016
ORIGINAL  2:43 p.m. Montgomery County Police are investigating three bank robberies that happened within 15 minutes of each other on Thursday, March 10.
Police say 911 received calls of the robberies between 11:20 a.m. and 11:35 a.m.
According to police, the robberies occurred at three different locations. The first robbery reported was at a SunTrust located at 8510 Connecticut Ave. Minutes later a second robbery was reported at Capital One Bank at 10707 Connecticut Ave. A third robbery was reported shortly after at a BB&T Bank located at 2909 University Boulevard West.
In this MyMCMedia Extra video, Officer Rick Goodale briefs reporters on the status of the investigation.
Police believe that at least two, if not three of the robberies were committed by the same suspect(s).
Police describe the suspect as a black male in his 30s, wearing dark clothing.
The investigation continues.
#Kensington BB&T closed today after robbery. Police continue to investigate two other Bank robberies in #ChevyChase pic.twitter.com/NPhh1vIUD0

— Willie James Inman (@imwilljames) March 10, 2016
.@mcpnews Officer Rick Goodale about to give an update on bank robberies in #MoCo this morning. @mymcmedia pic.twitter.com/7HB3QHMXBA

— Willie James Inman (@imwilljames) March 10, 2016
Police say this BB&T location in #Kensington was one of three banks robbed this morning. @mcpnews @mymcmedia pic.twitter.com/Em2ReH2eB2

— Willie James Inman (@imwilljames) March 10, 2016
(Cont) For locations of robberies and times when 911 calls received: https://t.co/FsxUFFgvEA

— Montgomery Co Police (@mcpnews) March 10, 2016
MCP investigating 3 bank robberies. MCP believes that 2, if not all 3 of bank robberies have been committed by the same suspect(s). MORE

— Montgomery Co Police (@mcpnews) March 10, 2016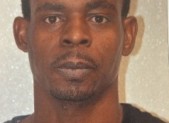 Montgomery County police have charged Leroy Daley with committing three bank robberies in Chevy Chase and Kensington. The robberies happened on Thursday, March 10. Police say, Daley is also connected with robberies that happened in Prince George's County. Police have nicknamed the series of robberies "Hashtag String," and here's why. Police say that during the first two […]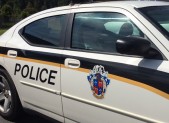 UPDATED 8 p.m. The suspect who is believed to be responsible for a series of bank robberies in Prince George's and Montgomery counties has been arrested. Police say a Prince George's County police sergeant identified a Toyota Corolla in the Glenarden area that matched the lookout description of the suspected bank robber's car. According to police, the […]