Police: Three People Injured After Single Car Collision on Emory Lane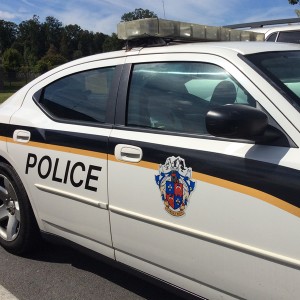 Montgomery County police officers are investigating a single-vehicle collision that happened on Emory Lane on Wednesday, March 16.
According to police, it happened around 11:30 p.m., when officers attempted to stop a light colored 2011 Toyota Camry on southbound Layhill Road, near Georgia Ave. Police say the car did not stop and officers followed the vehicle to the Olney area, when the driver turned onto Emory Lane.
Police say officers lost sight of the car briefly, until they crossed the Intercounty Connector (ICC) and found the vehicle off the road and "engulfed in flames."
Police say three people were removed from the car to safety.  One man, who police say was driving the car, was transported to a trauma center with life-threatening-injuries. According to police, a woman who was riding in the front seat and a man who was sitting in the back seat were also transported to a local trauma center with non-life-threatening injuries.
The collision remains under investigation.
MCP is investigating a single-vehicle collision that occurred last night on Emory Ln: https://t.co/bFMZmUMRyH

— Montgomery Co Police (@mcpnews) March 17, 2016