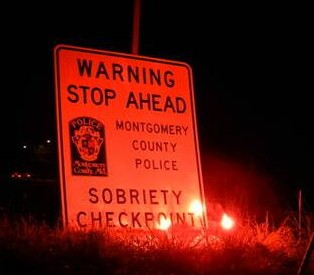 Police to Conduct a Sobriety Checkpoint Tonight
December for many residents means the start of the holiday season which means there are many celebrations where people may choose to drink alcohol.
The Montgomery County Police Department is reminding people to drive responsibly, have a plan and choose a sober driver.
On Dec. 1, officers from the Montgomery County Police Department and deputies from the Montgomery County Sheriff's Office will be conducting a sobriety checkpoint.
This enforcement is a component of the Department's continuing effort to curb impaired driving and underage drinking, according to a news release.
In addition to the checkpoint, the Montgomery County Police Alcohol Holiday Task Force will continue to devote their full time and attention to the detection of alcohol-related offenses.
The location of the checkpoint will not be disclosed but is expected to begin at 10:00 p.m.