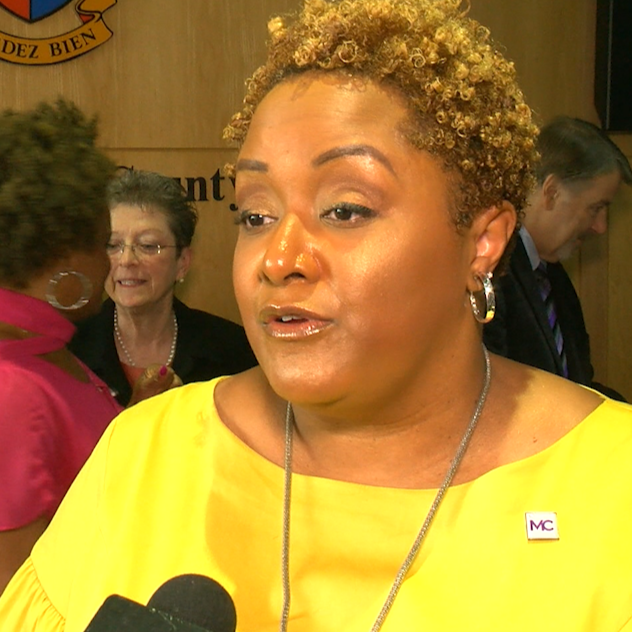 Pollard Plans Sabbatical During Last Six Months of 2018
Montgomery College President DeRionne P. Pollard will be taking a six-month sabbatical starting July 1, "to concentrate on writing and strategic thinking," according to a memo to the college community.
"These projects will require some uninterrupted focus on my part, an opportunity that is rarely available to me with the busy daily schedule of my responsibilities. So, I will step away from those duties for six months, in order to devote more time to these priorities," Pollard wrote.
While she is away, Stephen Cain will serve as acting president. He is now her chief of staff and chief strategy officer. He has been at Montgomery College for 30 years.
In her memo, which was dated Jan. 19, Pollard says previous Montgomery College presidents Charlene Nunley and Robert Parilla, took sabbaticals while leading the college.
Not only did the college's board of trustees approve Pollard's sabbatical, members encouraged it, she said. The time would bring value to her leadership and their collective long-term planning efforts at the college.
"At the end of the sabbatical in January of 2019, I will return to the College. When I do, I anticipate celebrating the growth that I know will occur as the College's multiple programs and initiatives continue to come to fruition," she wrote.