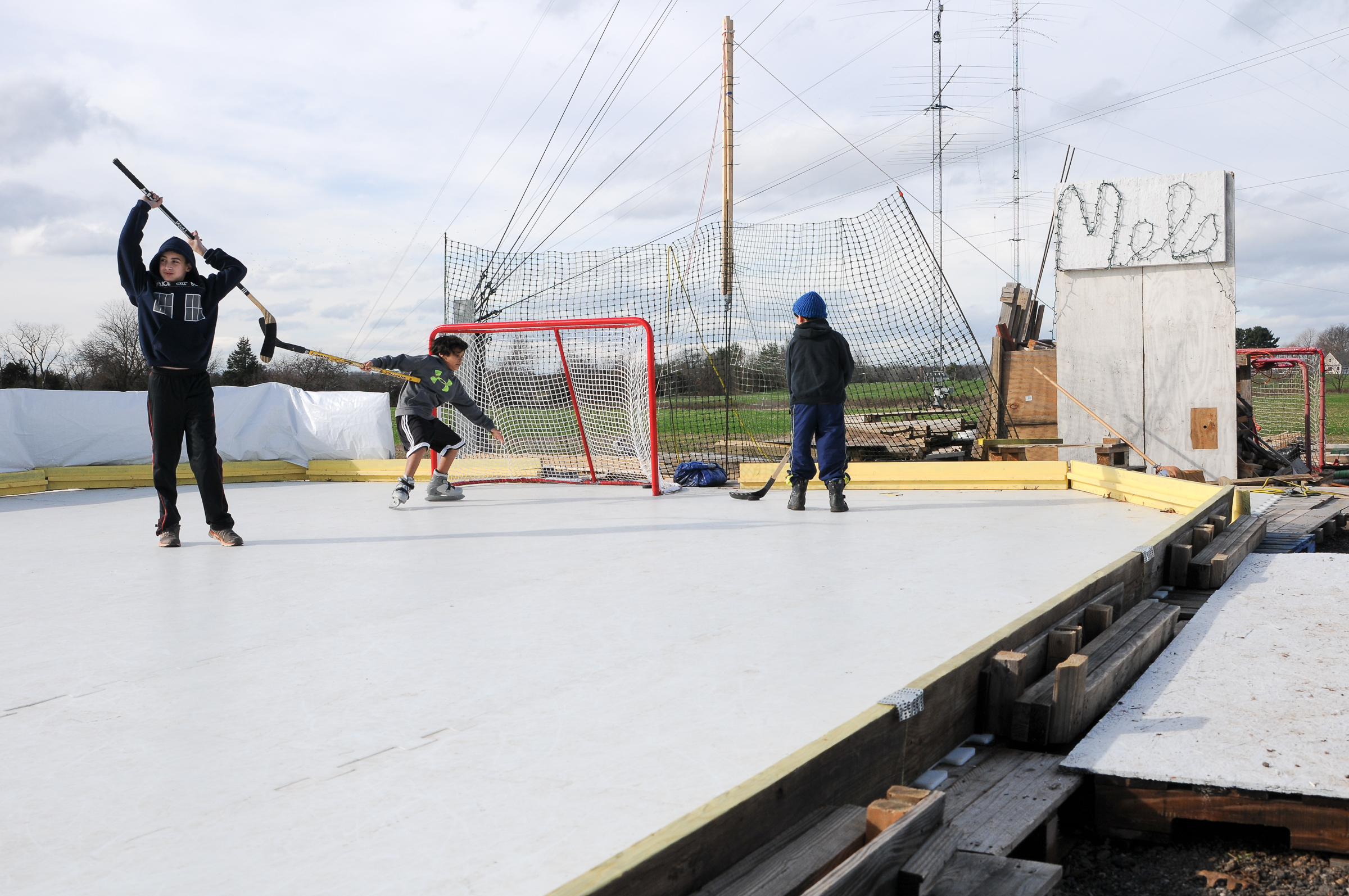 UPDATED: Poolesville Commissioners to Continue Ice Rink Discussions on Jan. 9
UPDATED 12.20.16 Poolesville commissioners will continue conversations about plans for a synthetic ice rink at the town's next meeting on Jan. 9 and now there is talk of transforming the rink to accommodate roller hockey in the warmer months.
Town Manager Wade Yost said the elected leaders have decided to move forward with a 4,000 square feet rink. According to Yost, the cost for a synthetic ice rink of that size is about $250,000.
But Yost said some youth coaches have come forward with the idea of a dual facility. He said they have proposed an ice rink in the winter months and a roller hockey facility in the warmer months. Yost said town and county officials are researching the costs and equipment needs of such a dual facility, and that information will be discussed at the next meeting.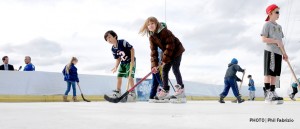 ORIGINAL POST 12.18.16 Poolesville Commissioners are scheduled to discuss the status of a proposed synthetic ice rink at Monday night's meeting.
The town is partnering with Montgomery County on the rink and a new memorandum of understanding (MOU) is expected to be a hot topic.
Poolesville Town Manager Wade Yost said the MOU will outline proposed funding streams and costs for the rink that would be built at Dillingham Park.
Montgomery County Recreation Director Gabe Albornoz said the proposed ice rink is larger than originally proposed and has a lifespan of 20 years. He said the vision is that the rink would be available for drop in use similar to a basketball court or tennis court. It would be open year round and skaters would bring their own skates. As the popularity of youth hockey grows, Albornoz said finding ice time for recreation use at local ice rinks can be difficult.
According to Albornoz, the plan is to have shovels in the ground for the new Poolesville ice rink shortly after July 1, and to open to the public in the fall of 2017.
You may remember that it was one year ago this month that a backyard ice rink, Mel's Rink, in Poolesville received national attention. The rink, built by Marc Kohn in his stepdaughter's memory, attracted dozens of skaters a day until Montgomery County officials informed the owner that the location of the rink, in the agricultural reserve, was not permitted for public use. That controversy led to a plan to build an ice rink for public use in the Poolesville area.
So far, Yost said he has not heard any opposition to plans for the synthetic ice rink.
As for Kohn, he recently relocated his backyard rink to the Bender Jewish Community Center in Rockville. An open house was held last weekend, and classes are expected to begin soon.
If it's cold out, why not enjoy it? Come on out for an open house at our outdoor ice skating rink today: 11AM-4PM https://t.co/cS0vNf7rnL pic.twitter.com/Krr9NJQN2S

— Bender JCC (@BenderJCC) December 11, 2016