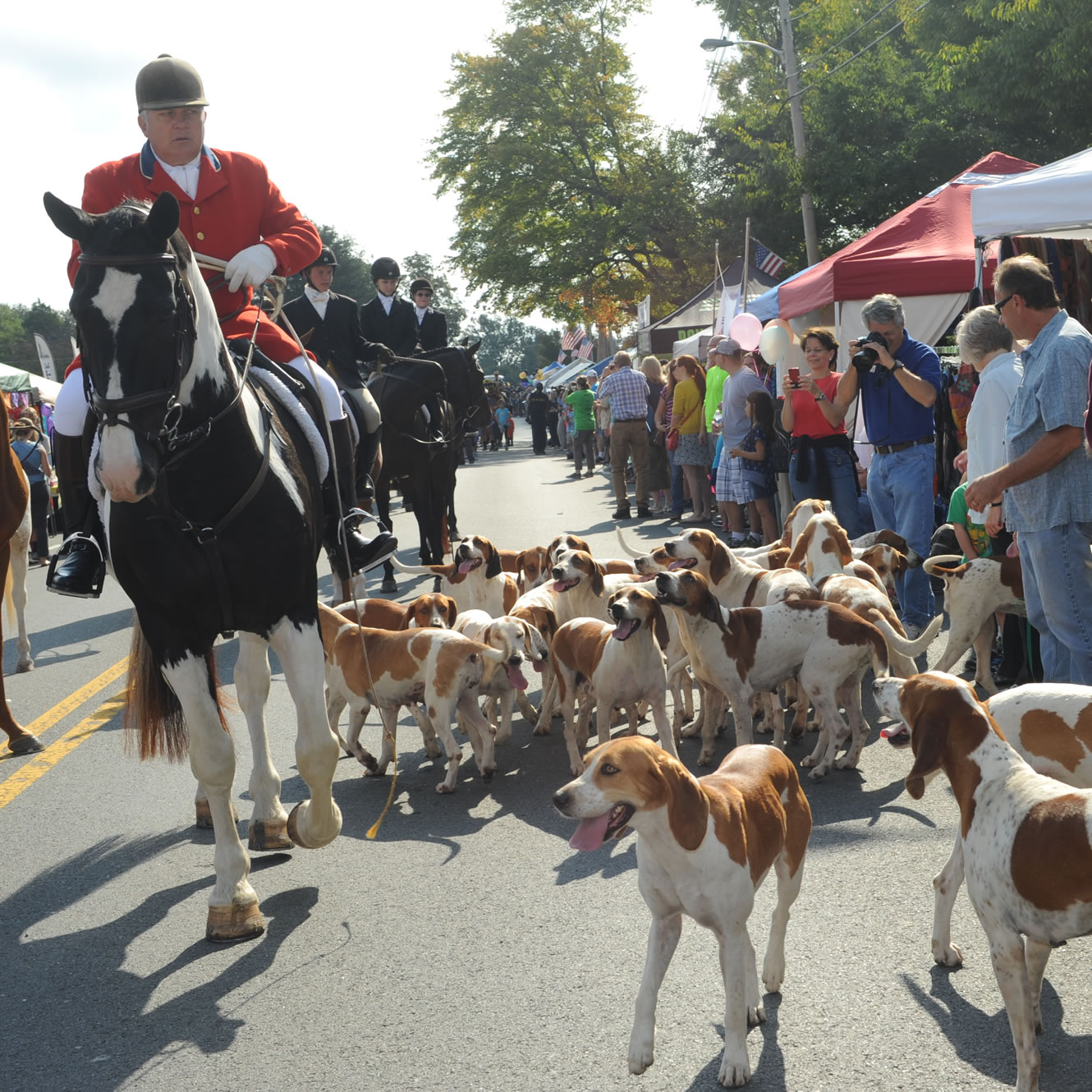 Poolesville Day Organizers Seek Sponsors for Sept. 17 Celebration (VIDEO)
The Town of Poolesville will host its 24th Annual Poolesville Day celebration on Saturday, September 17 from 10 a.m. to 4 p.m. along Fisher Avenue in Poolesville. The free celebration features activities for the whole family, including a morning parade, an electric vehicle car show, rides and games, food and vendor booths, and live entertainment. The parade takes place along Fisher Avenue (Rt. 107) in Poolesville, with the main stage and other activities being held at Whalen Commons, in front of Poolesville Town Hall.
The Poolesville Day Committee is seeking sponsors and volunteers for the annual event. Interested businesses, organizations, parade participants and volunteers may sign up at the Poolesville Day website.
The annual celebration typically attracts more than 10,000 attendees, which doubles the town's populaiton. The free event, which is held rain or shine, runs from 10 a.m. to 4 p.m. and kicks off with the Hometown Poolesville Parade. A 5K run sponsored by the Poolesville Area Chamber of Commerce also precedes the Poolesville Day event, earlier in the morning. More than 150 artisans, exhibitors, service and food vendors including Poolesville businesses are expected to be supporting Poolesville Day.
Live entertainment will be headlined by The Patty Reese band, with The Radiographers as the opener. A variety of local entertainers, and community and school groups, will also be performing. Another highlight of the day will be the 2016 EV Car Show, sponsored by Poolesville Green, in commemoration of National Drive Electric Week. Also, children can enjoy a wide range of activities, including amusement rides, moon bounce, pony rides, face painting, skate contest and more.
"Poolesville Day is our biggest community event of the year and it is a phenomenal time each year for our town to shine and showcase the pride we have in our town," said Jim Brown, President of the Poolesville Town Commission. "So many of our community members have put hours and hours of work into making this event a success and we look forward to welcoming a record-breaking crowd again this year to enjoy the best of Poolesville."
For more information about Poolesville Day, visit the Poolesville Day website or call 301.349.2123.