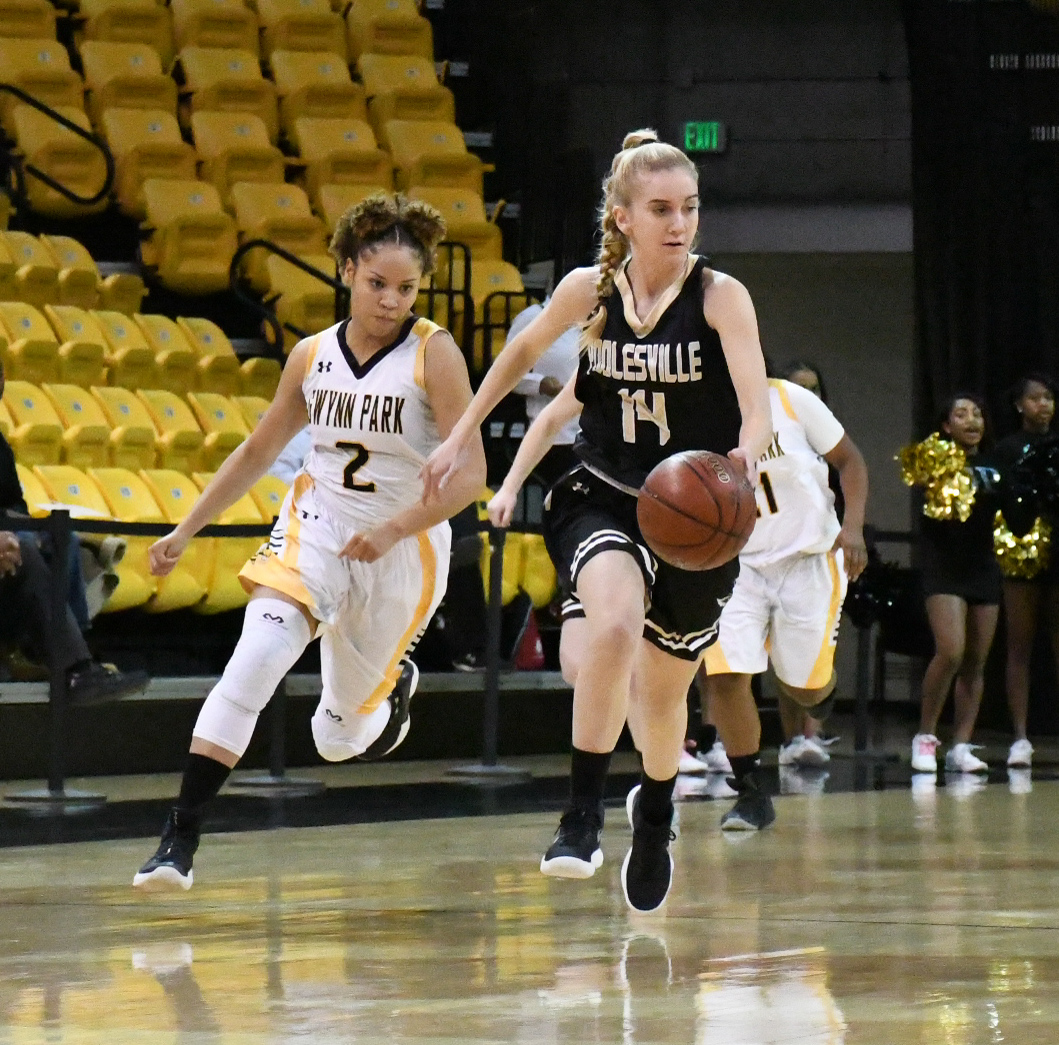 Poolesville Defeats Gwynn Park 61-49 in MPSSAA 2A State Semifinal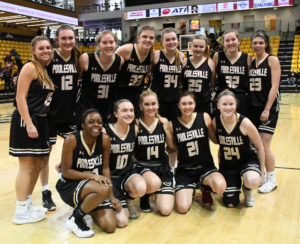 Towson, Maryland SECU Arena March 9th 2018
The undefeated Poolesville girls were off to a very fast start scoring 10 unanswered points to begin the 2A state semifinal game and they never relinquished the lead. To put it clearly, they came to play and Gwynn Park did not know what hit them. Throughout the game whether it was being 4 for 9 from three point range or pounding the ball inside scoring 30 points in the paint, Poolesville played with the intensity that explains why they have won all 25 games coming into the semifinal.
It was apparent to me the young women of Poolesville were well prepared. They played hard every minute of the game, they are mentally tough and they play for one another and they have a very close knit community backing them completely. This come from being skillfully lead and coached by Fred Swick who has such an evenly composed manner of coaching these young women that when things get tight or calls don't go their way the Falcons bare down, focus and lift one another to play even harder. That is determination, that is a team, and that is why they are 26 and 0.
History awakes Poolesville's girls basketball team. Good luck Saturday as your quest for the Championship tips off at 1 p.m.
#21 Kelliann Lee lead Poolesville scoring with 23 points
Picture to follow by Daryl Schultz