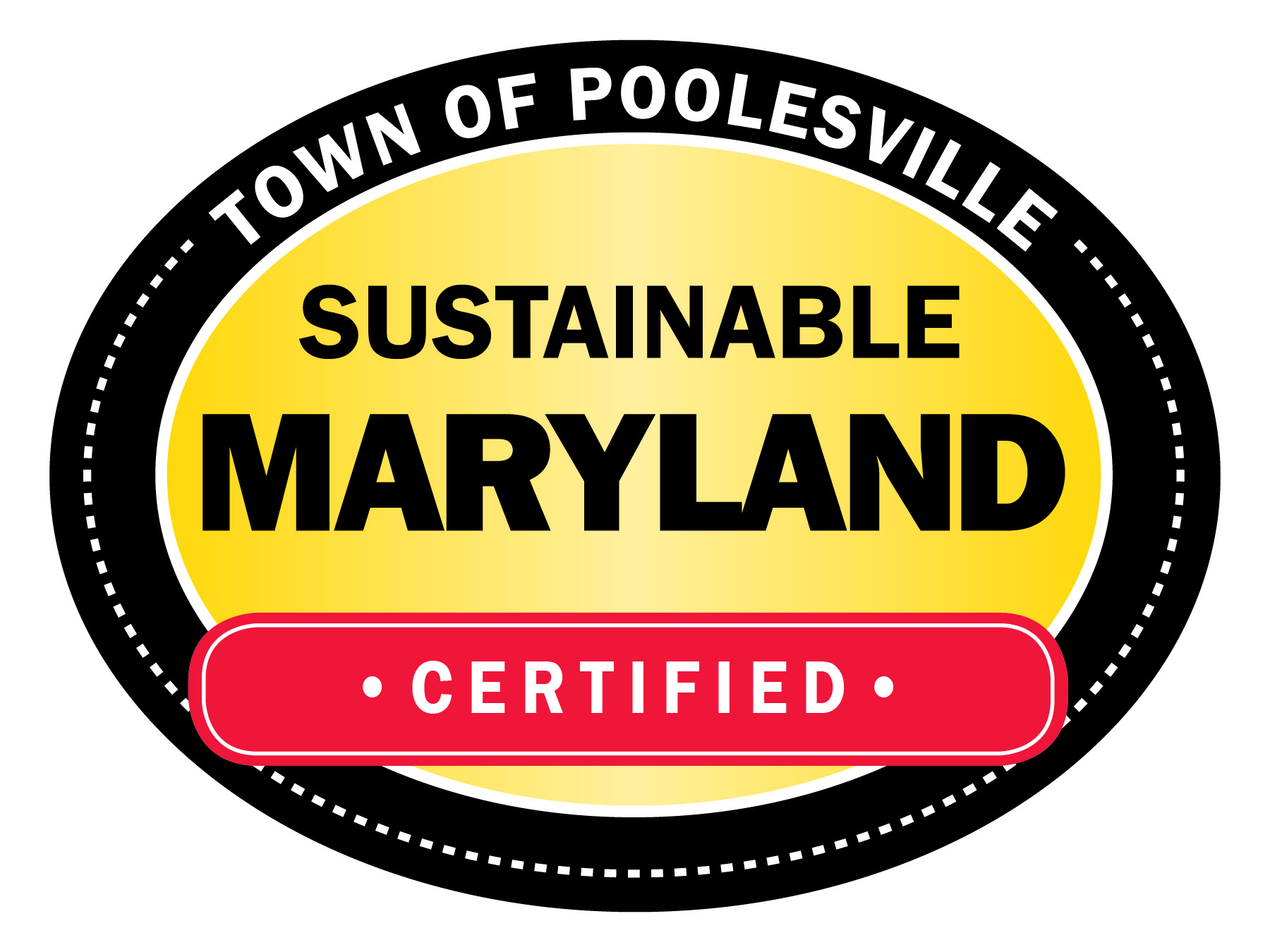 Poolesville Earns Sustainable Maryland Certification (PHOTOS & VIDEO)
UPDATED The Town of Poolesville is being recognized for its efforts to go green.
Poolesville has just earned the Sustainable Maryland Certified designation in recognition of the town's commitment to an array of sustainability initiatives led by local leaders, residents, businesses, and non-profit organizations. The town is among 12 municipalities that were awarded the 2015 distinction at this week's Maryland Municipal League Fall Conference.
"We're very proud of the way everyone in our community came together and rolled up their sleeves to focus on the various ways we in Poolesville can contribute to the betterment of our community and our world," said Poolesville Town Manager Wade Yost. "Not only have we achieved our goal of becoming Sustainable Maryland Certified, but the initiatives we put in place will cost-effectively serve our town and environment for years to come."
Sustainable Maryland is a certification program for municipalities in Maryland that want to go green, save money and take steps to sustain their quality of life over the long term. Sustainable Maryland Certified is a collaborative effort between the Environmental Finance Center (EFC) at the University of Maryland and the Maryland Municipal League.
To achieve Sustainable Maryland Certified status, local Poolesville residents, community leaders and municipal staff and officials formed a "Green Team" and worked with Poolesville Green, a local non-profit, to complete a variety of sustainability-related actions such as, but not limited to, the following:
• Infrastructure improvements for the town, including installation of LED streetlights and permeable concrete;
• Development and maintenance of the Poolesville Community Garden;
• Development and maintenance of the Chestnut Tree Orchard;
• Development and implementation of the Pet Waste Education Program;
• Development and maintenance of a solar array to help power the town's wastewater treatment plant;
• The establishment of "green" schools and other public facilities;
• Development of a Water Conservation Outreach Plan.
"Poolesville is not only going green, but we are making every effort to save money and sustain the quality of life that we have put in place," said Poolesville Town Commissioner Valaree Dickerson, who helped to spearhead the certification process in Poolesville. "Poolesville has a very clear direction on what actions we plan to take, how we are going to measure our progress and enhance the livability for our families. We are so excited about becoming certified in our endeavors."
The Town of Poolesville's Sustainable Maryland Certification is good for three years, during which time the town is expected to continue to implement sustainability-related initiatives.
Other communities receiving the certification included: the Town of Berlin, City of Brunswick, City of Cambridge, Town of Centreville, Town of Chestertown, Town of Easton, Town of Emmitsburg, City of Hagerstown, City of Laurel, City of Mount Rainer, and the City of Rockville.
Sustainable Maryland is an initiative of the Environmental Finance Center at the University of Maryland that is designed to support Maryland's 157 municipalities as they look for cost effective and strategic ways to protect their natural assets and revitalize their communities. You can find out more, here.
Visit our PEG partner County Cable Montgomery to view more of its local programming.