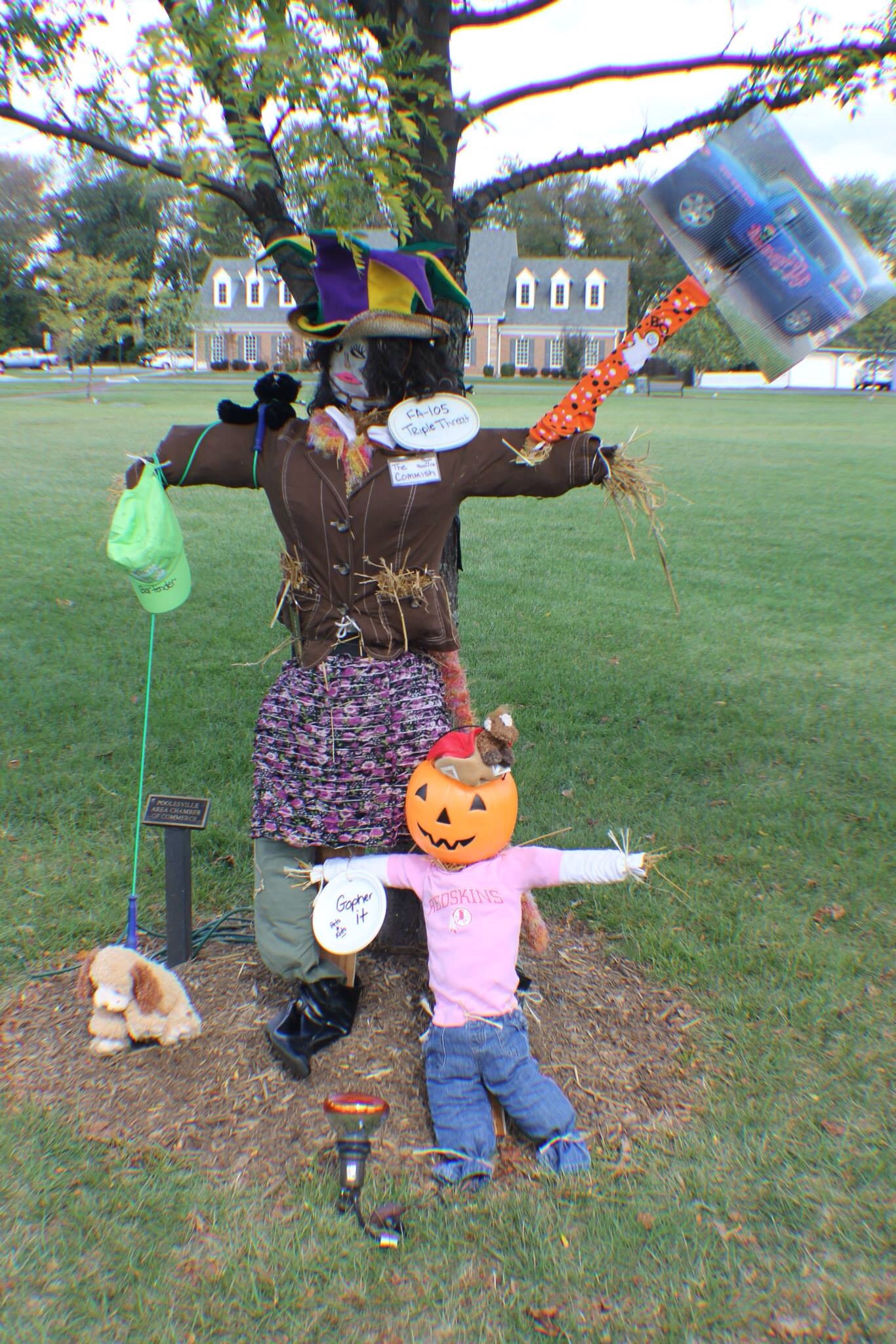 Poolesville is Crowing about its Scarecrows
It's October in Poolesville and the latest craze is Scarecrows! Whether you're a family or a local business that would like to showcase your artistic abilities, we welcome all. There is a place for everyone to proudly display their creation.
Our locals start gathering ideas, morphing them into visuals and little by little come up with a "Crow" that is specific to their likes or business. From children's favorites like "SpiderCrow" "CROWLAF" or "PrayerCrow" to a local business crow such as "scareCURE" or "Zwaggie the Zumba Zombie" there is something for everyone.
The kids love to run from scarecrow to scarecrow talking amongst themselves about the uniqueness of each. I know for me it definitely helps create a "new prospective".
The town lights up the Commons with orange spot lights shining on every "Crow." At all hours of the day or night you will find families or friends walking together around the quarter-mile-display in the center of Poolesville.
For the second annual WUMCO fall festival our host challenges all to participate in the publicly-judged event. The event which started Oct.  10th and ends on the 25th brings a variety of Scarecrows to be displayed in Whalen Commons. The town residents can then vote for their favorite scarecrow at www.wumcohelp.org up until the 25th and also a new twist had been added. Not only will there be an online winner but we have added a Best of The Fest! Come to Fall Fest on the 25th and vote AGAIN!
Prizes are awarded as follows:
Business/ Community organizations: 1/2 page ad in Monocle, free booth space at 2015 Festival, certificate.
Family/Family Groups: $100 gift certificate to local restaurant of winner's choice, 4 free wristbands for 2015 festival, certificate.
Best of the Fest: $100 cash & a trophy.