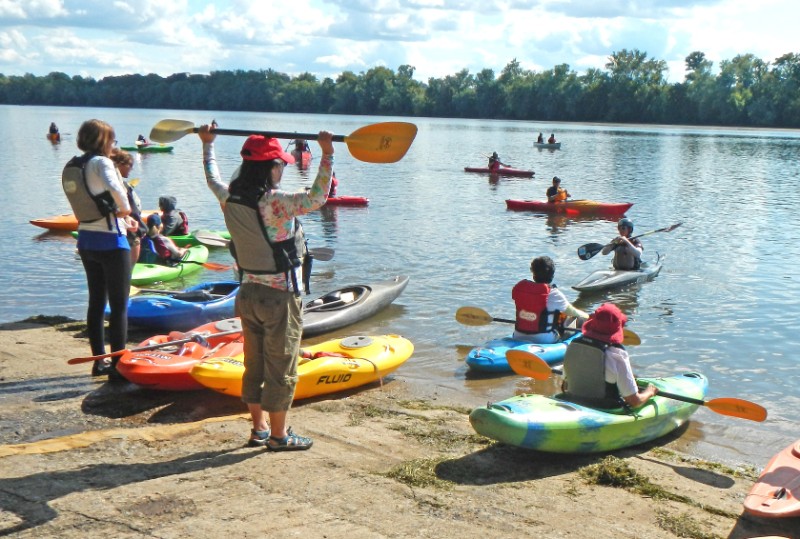 Poolesville Set to Host First RiverPalooza Event Friday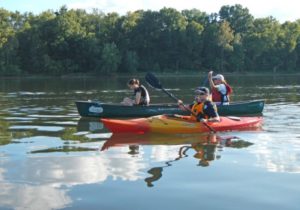 Potomac Riverkeeper Network (PRKN) hosts a series of paddles known as RiverPalooza to promote clean water in the Potomac watershed. The first paddle this year, Women on the Water, starts in Poolesville and is scheduled for Friday, June 14.
RiverPalooza is a season-long annual event designed to provide families and river enthusiasts with memorable on-the-water experiences that build a deep and enduring appreciation for our rivers. The event raises awareness for the many roles the Potomac and Shenandoah rivers play including recreational destinations, hbitats for an assortment of wildlife, and as windows into our nation's history. The rivers are also economic drivers for tourism and development, and the source of drinking water for 6 million residents.
Friday's Women on the Water paddle features an easy paddle with PRKN President Nancy Stoner and staff member Emily Franc on the wide stretch of the river which is part of the Potomac Heritage National Scenic Trail. Officials say this part of the Potomac River is 8 miles of placid, gently flowing currents from Edwards Ferry all the way down to Seneca Creek Park at Riley's Lock, making it the perfect introduction for beginner paddlers. Paddlers will also enjoy a beautiful sunset from the river, one of the best times to see wildlife.
Learn more about the RiverPalooza events, here.
About Potomac Riverkeeper Network
Potomac Riverkeeper Network (PRKN) was established in 2000 by local environmental groups to advocate for clean water laws for the Potomac River and its tributaries. Riverkeepers are the eyes and ears of the water, protecting the public's right to clean water in their rivers and streams. Potomac Riverkeeper Network has three Riverkeepers – Upper Potomac, Shenandoah and Potomac — whose focus is on swimmable, drinkable, fishable waterways. The group encompasses the skills of scientists, teachers, law officers, fishermen and paddlers.
Learn about the mission of the PRKN in this short video from Maryland Public Television.