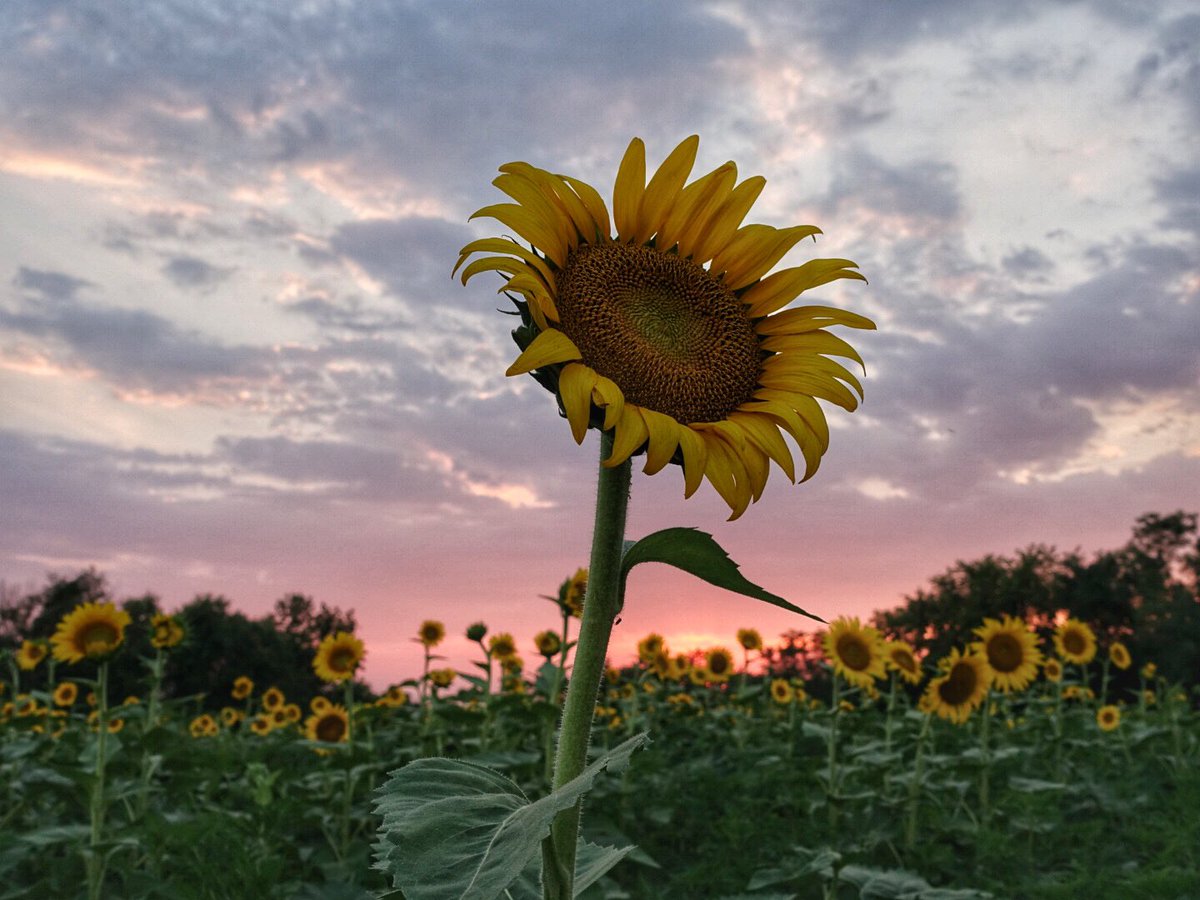 Poolesville Sunflower Field Attracts Visitors and Provides Resource to Wildlife
Each spring the Maryland Department of Natural Resources-Wildlife and Heritage Service plants sunflowers on the McKee-Beshers Wildlife Management Area. The purpose of planting sunflowers at this location is to provide a food source for mourning doves, as well as other wildlife species that inhabit the land. Sunflowers and sunflower seeds are also resourceful to songbirds, pollinators and mammals. Thirty acres of sunflowers have been planted in nine different fields, and they are currently in bloom, according to a representative from the Maryland Wildlife and Heritage Service. The sunflowers are expected to stay in bloom until late July.
The sunflowers have become a popular destination for photographers and nature-lovers. Increased attendance has caused more traffic in the area and has lead to increased protection measurements of the sunflowers. Regulations are put in place to limit the destruction of these flowers. Some of the regulations include no cutting/removal of any plants. No parking outside of designated parking areas. You must take all trash with you and driving is only allowed on main roads (River Road, Hunting Quarter Road, and Sycamore Landing Road). Because the wildlife management area is not a park, there are no trashcans, public bathrooms, picnic tables or shelters.
Visit the Department of Natural Resources website for more information on the McKee-Beshers Wildlife Management Area.
The #sunflowers have opened in the fields in McKee-Beshers Wildlife Management Area. #Poolesville #sunflower @mymcmedia @MarylandDNR pic.twitter.com/qE57sYtAq7

— Michael Walsh (@GetMikeWalsh) July 4, 2019
A view of the fields in full bud stage, June 25.
MyMCMedia's Mitti Hicks talked with Jim Bennett from the Department of Natural Resources about the Sunflowers at McKee-Beshers WMA in 2017. Video below.
Take a look at the fields from 2015
Poolesville's McKee-Beshers Area Abloom with Sunflowers (PHOTOS)