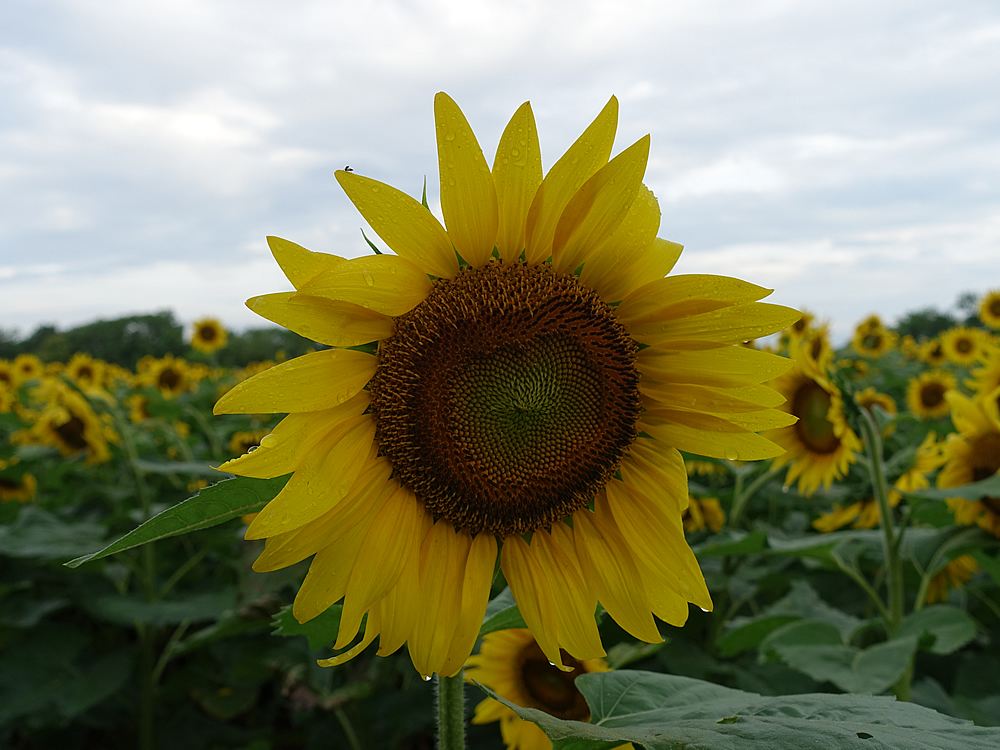 Poolesville's McKee-Beshers Area Abloom with Sunflowers (PHOTOS)
The Maryland Department of Natural Resources manages the McKee-Beshers Wildlife Management Area (WMA) in Poolesville. The area is located along the Potomac River. Each year, sunflowers are planted to attract game birds. The sunflowers are in peak bloom.
Michael Walsh captured these photographs of the sunflowers early this morning.