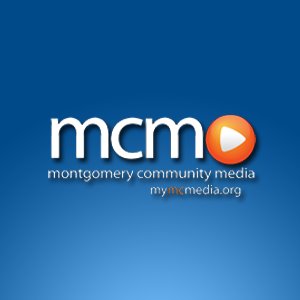 12+ Posts You May Have Missed Last Week
Spring break was a busy week at MyMCMedia. Here are some posts you may have missed on the MyMCMedia website during the week of March 24.
1. Ingleside at King Farm welcomes two Washington Spirit soccer players as new neighbors. www.mymcmedia.org/ingleside-hosts-soccer-players-video/

2. Bunnyland opens at Butler's Orchard (and remains open through April 7). Take a look:
www.mymcmedia.org/bunnyland-at-butlers-orchards/

3. Author Bob Deans headlines the Friends of the Library's (FOTL) literary luncheon at Strathmore Mansion. Tickets are now on sale for the next FOTL lunch and lecture that features Martha Grimes on April 18. www.mymcmedia.org/literary-luncheon-lecture-series-video/
4. The speed limit on the ICC is now 60 mph and new speed limit signs went up last week on the highway. Find out more here: www.mymcmedia.org/icc-speed-limit-to-increase-to-60/
5. Local leaders broke ground on the Scotland Recreation Center in Potomac and several County Council members attended a dedication memorial for transportation activist Harry Sanders. (Look for MyMCMedia video clips from the Sanders ceremony later this week.)
www.mymcmedia.org/scotland-groundbreaking-set-for-march-27/
www.mymcmedia.org/memorial-dedication-for-harry-sanders-video/

6. The Gaithersburg Book Festival announced the finalists in the short story contest. www.mymcmedia.org/gbf-short-story-contest-finalists/

7. A pedestrian was hit by a car in Chevy Chase last week. We also posted some info on several pedestrian initiatives in the county.
www.mymcmedia.org/pedestrian-accident-2/
www.mymcmedia.org/pedestrian-safety-initiatives-video/
www.mymcmedia.org/pedestrian-safety-initiative-in-gaithersburg/
www.mymcmedia.org/be-a-safe-pedestrian-video/
8. Spring break began with snow on March 25 in Montgomery County. We posted lots of wintry weather photos from around the county. www.mymcmedia.org/spring-break-snow-pix-photos/
9. A three-year-old girl was hospitalized after she fell out of a fourth floor window. www.mymcmedia.org/girl-falls-out-window/
10. Over 400 guests were evacuated at the Bethesda Hyatt after a fire broke out in the electrical room. www.mymcmedia.org/bethesda-hyatt-fire/

11. An inflight video is now promoting doing business in Montgomery County.
www.mymcmedia.org/in-flight-video-promotes-moco-video/

12. Our arts page is always the place to turn for local concerts and art exhibits. www.mymcmedia.org/category/articles/arts/

There's more: We also posted several new blogs, previewed our Day in the Life April 22nd project, posted photos from our Spring Break Backpack Journalism class, field producer projects, clips from "21 This Week," etc.
Make MyMCMedia.org a part of your day. Visit us often for the latest events and happenings in Montgomery County. You can also start a blog, sign up for a training class, post an event or send us a photo: pix@mymcmedia.org.