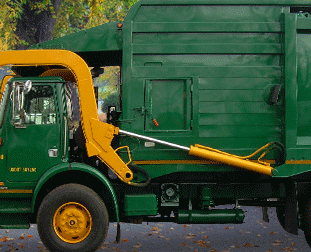 Trash Collectors Strike
Officials at the Montgomery County Division of Solid Waste Services says that the current strike staged by workers at one of its trash/recycling contractors, Potomac Disposal, Inc., should have little impact on service delivery today.
Potomac is the only one of the county's three trash/recycling collectors affected by the walkout.
"Potomac Disposal has taken steps to help ensure that their County customers due for Monday service – in portions of the Potomac and Silver Spring areas – have their trash and recyclables picked up today," said Dan Locke, director of the Division of Solid Waste Services.
"We thank residents for their understanding," Locke added. "While we all are hoping for a swift resolution to the situation, we want to remind residents who receive Tuesday service from Potomac to put out their trash and recyclables by 7 a.m. as usual."
Any residents in today's collections areas affected by the strike whose trash/recyclables haven't been picked by 7 p.m. Monday should call Montgomery County's Customer Service Center at 3-1-1 (out-of-County: 240.777.0311) on Tuesday morning. In the meantime, do not remove materials from the curb.