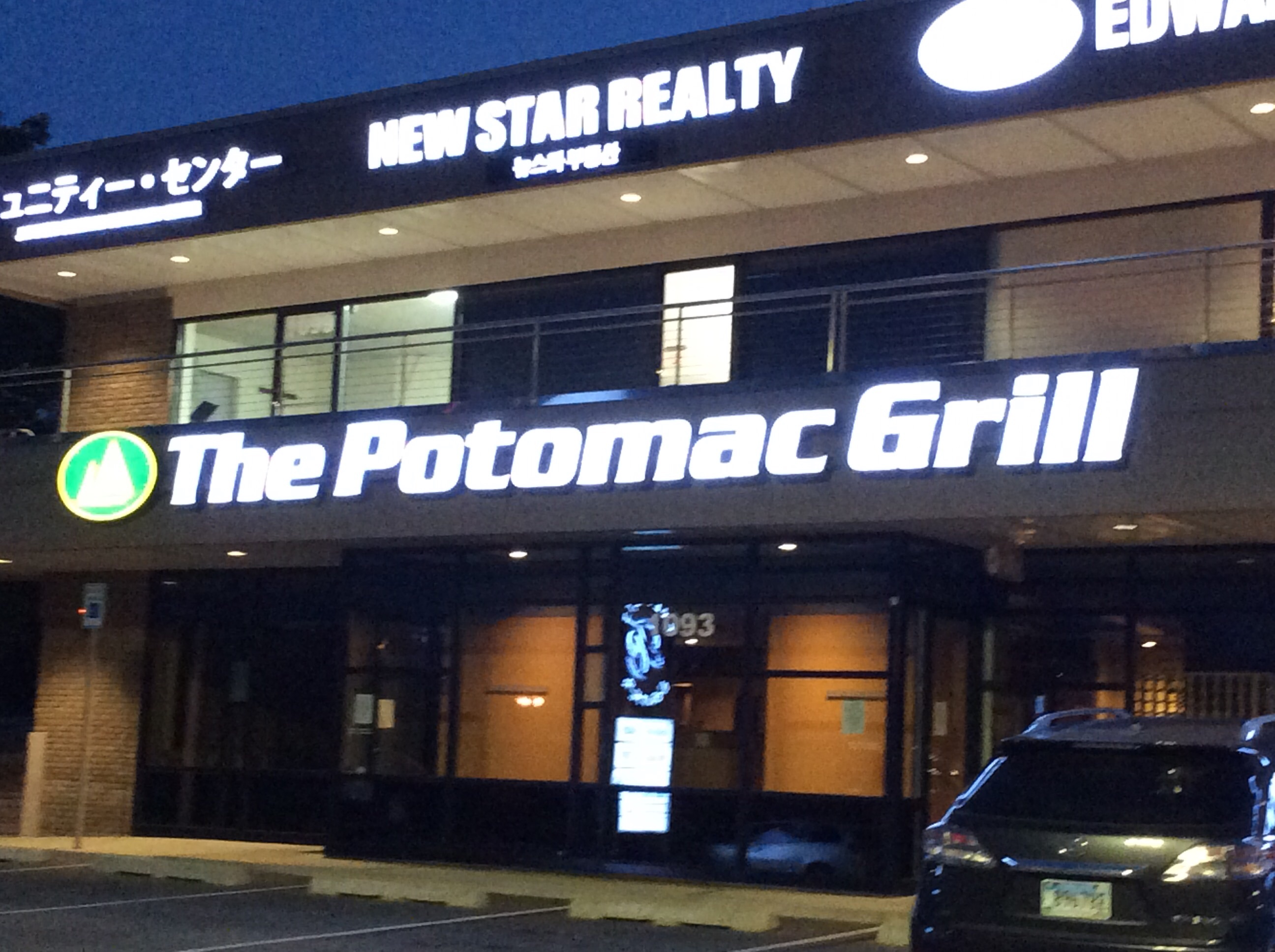 Potomac Grill Closes in Rockville (PHOTOS)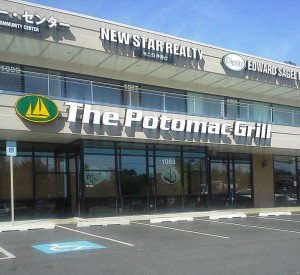 The Potomac Grill has closed its doors at 1093 Rockville Pike, according to a note posted on the restaurant's Facebook page.
Family owned and operated, the restaurant closed last week after nine years of serving local diners.
You can read the Blaugrund Family's statement, which was posted on the restaurant's Facebook page this week, below:
"This will be my last post for The Potomac Grill after nine years of service The Potomac Grill closed its doors for the last time on Tuesday, August 25th. It was family owned and operated by the Blaugrund Family all three of the kids worked there at one time or another and the grandkids probably would have too if we could have kept the show on the road. All the employees were like family it is with a heavy heart that we say our final farewell to Rockville and thank our faithful diners and regular bar patrons. Scott will start a new adventure with Jane by his side. Thank you."
The restaurant was popular with area residents and many were surprised to learn of the news on Facebook. Diners commented under the owners statement that they were "sad," to learn of the closing. Others complimented the food and wait staff: "great food and friendly staff." Another diner said: "Never had a bad meal there. It will be missed."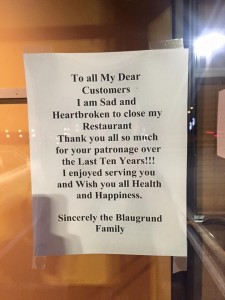 Another closing note, from the Blaugrund family (see adjacent photo), thanking customers for their patronage was posted on the restaurant's front door.