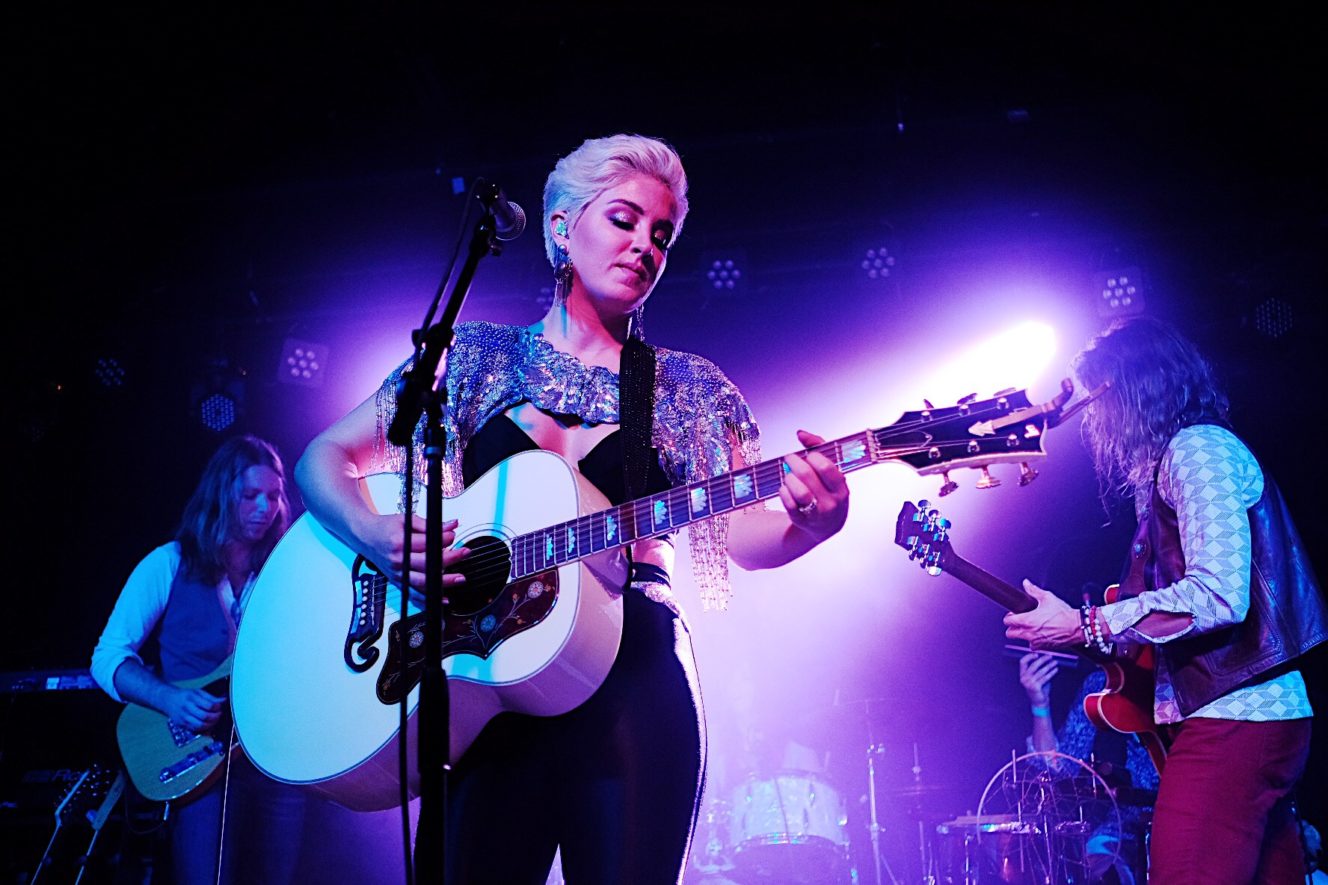 Potomac's Maggie Rose To Open for Kelly Clarkson, Kick Off Her Own Tour
Country singer/songwriter Maggie Rose is going places. All over the country to be exact including right here, back home, where it all started. The Potomac, Md native kicks off her spring tour Thursday, March 7 in Lexington, Ky and comes to this area for shows on March 16 at DC's U Street Music Hall and the Baltimore Soundstage on March 21.
In between her own tour dates, she will be one of the opening acts for Kelly Clarkson on her Meaning of Life Tour. Rose will play three dates with Clarkson: March 9 at the PPL Center in Allentown, Pa and March 14 and 15 at Mohegan Sun Arena in Uncasville, Connecticut.
A year ago, Clarkson posted this about Rose:
DAMN @IAmMaggieRose 🔥🔥 Check her out y'all! – TEAM KC https://t.co/2K83QNwuZW

— Kelly Clarkson (@kelly_clarkson) March 28, 2018
I love this lady y'all! @IAmMaggieRose #SheIO #YesSheCan #AllTogetherBetter https://t.co/c7bfzsZlXw

— Kelly Clarkson (@kelly_clarkson) September 25, 2018
Rose is touring in support of her critically acclaimed album Change The Whole Thing, which was named one of Rolling Stone's Best Albums of 2018. You can see Maggie Rose's full tour schedule below:
MAGGIE ROSE SPRING TOUR DATES
3/7 – Lexington, KY – The Burl *
3/8 – Cleveland Heights, OH – Grog Shop *
3/9 – Allentown, PA – PPL Center +
3/14 & 3/15 – Montville, CT – Mohegan Sun +
3/16 – Washington, D.C. – U Street Music Hall *
3/21 – Baltimore, MD – Baltimore Soundstage *
3/22 – Asbury Park, NJ – The Wonder Bar *
3/28 – Columbus, OH – A&R Music Bar *
3/29 – Louisville, KY – Zanzabar *
3/30 – Evanston, IL – S.P.A.C.E. *
4/3 – Los Angeles, CA – The Hotel Cafe *
4/5 – Oakland, CA – The New Parish *
4/11 – Oxford, MS – Proud Larry's *
4/12 – St. Louis, MO – Old Rock House *
4/13 – Wilson, AR – The Grange at Wilson Gardens *
4/16 – Nashville, TN – Grand Ole Opry
4/24 – Austin, TX – Barr Mansion & Artisan Ballroom
4/27 – Ponte Vedra Beach, FL – Roscolusa *
5/31 – Indianapolis, IN – Hi-Fi *
6/9 – Norfolk, VA – Harborfest
7/25 – Scranton, PA – Peach Music Festival
9/21 – Louisville, KY – Bourbon and Beyond Music Festival
+Kelly Clarkson
* Them Vibes