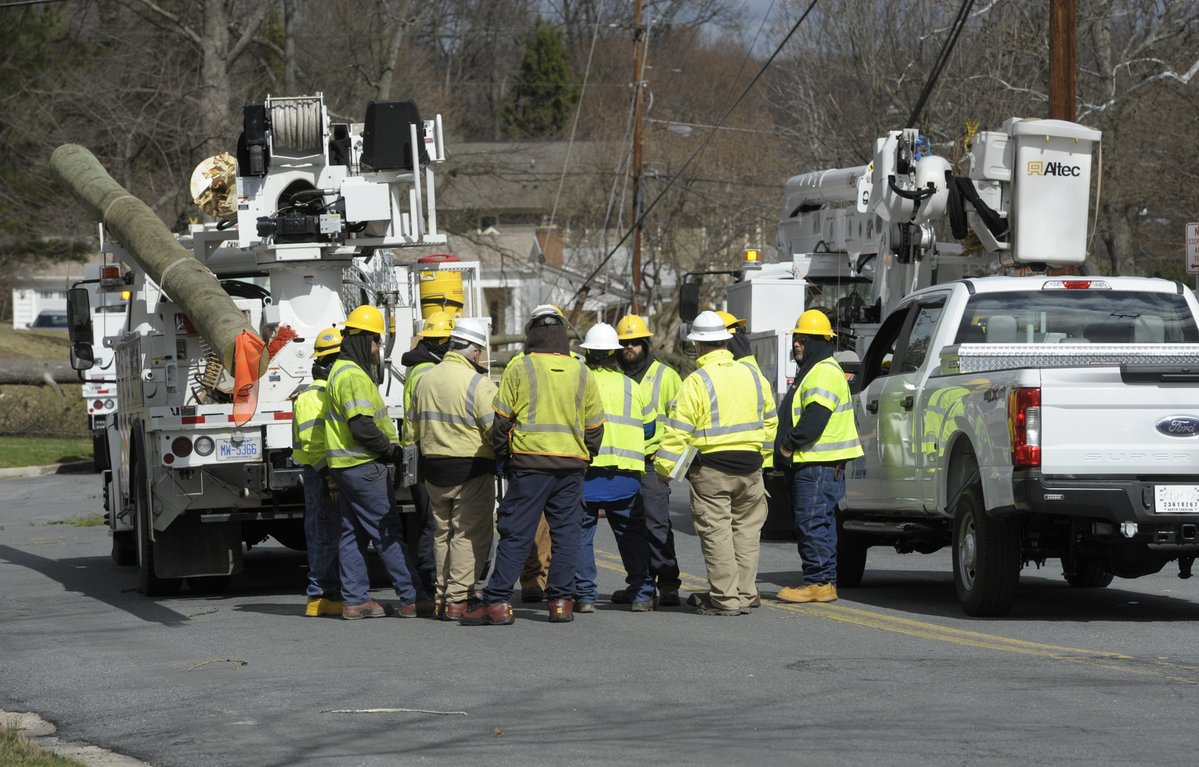 Power Outages in Montgomery County Top 100,000 Customers
More than 100,000 customers in Montgomery County are without power Friday evening at 8 p.m., according to Pepco outage map. Pepco continues to work around the clock and wants customers know they are committed to restoring service to customers as quickly and safely as possible.
To report downed power lines and outages, call 1.877.737.2662 or online at pepco.com/storm.
Pepco crews and back office support will continue to work 12-16 hour shifts, around the clock, until all damage has been repaired and service has been restored. Our Emergency Response Organization is dedicated to restoring service to customers as safely and quickly as possible. pic.twitter.com/C52yiPoGkT

— Pepco (@PepcoConnect) March 3, 2018
We would like to thank everyone for their patience as we work to restore power to all our customers. To report downed power lines and outages, call 1-877-737-2662 or visit us online at https://t.co/8gSYrNkx6o. pic.twitter.com/FWlj1pzP8C

— Pepco (@PepcoConnect) March 2, 2018
We have already restored service to more than 19,000 customers across the service territory. Our crews will continue to work around the clock to assess the damage and make repairs in a safe and efficient manner. ? https://t.co/jyPrMgKkrb pic.twitter.com/lEnPeqa5P8

— Pepco (@PepcoConnect) March 2, 2018