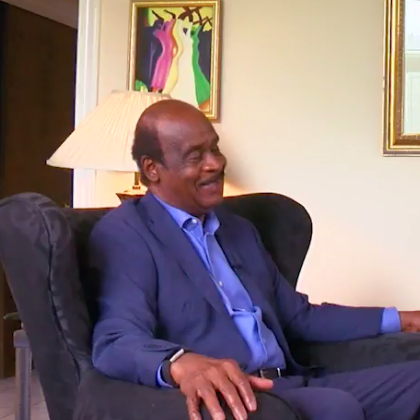 Preview of The Leggett Legacy: A Conversation With Montgomery Community Media
Isiah Leggett: How Far He's Come
Isiah "Ike" Leggett is the first African American to serve as County Executive in Montgomery County. He announced late in 2016 that he would not seek re-election. With his third term drawing to an end, MyMCMedia's Doug Tallman recently interviewed Leggett about his life and career.
Leggett speaks with MCM's Doug Tallman about his journey from poverty and segregation to the County's highest office.
Watch the entire four-part interview in "The Leggett Legacy: A Conversation With Montgomery Community Media" on MyMCMedia.org Sept. 17.