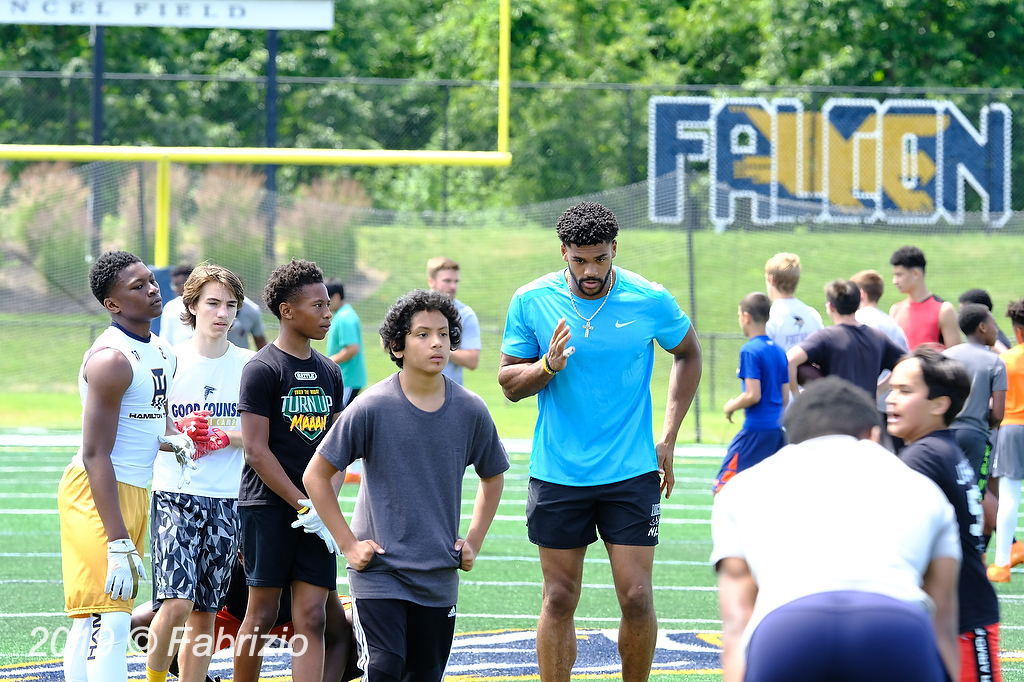 NFL Players Highlight Good Counsel's Pro Day Football Camp
Our Lady of Good Counsel hosted a Pro Day Football Camp Saturday and invited back some of their notable alumni to participate.  On the field, Saturday helping with the camp drills were four of those alumni, Kendall Fuller (Kansas City Chiefs, ex Washington Redskins), Darian O'Daniel (Kansas City Chiefs), Andre Levrone (Carolina Panthers) and Jesse Aniebonam (University of Maryland).
Check out the slideshow that follows for a few glimpses of the Pro Day Camp.
All images copyrighted 2019 © Phil Fabrizio | PhotoLoaf® for MCM