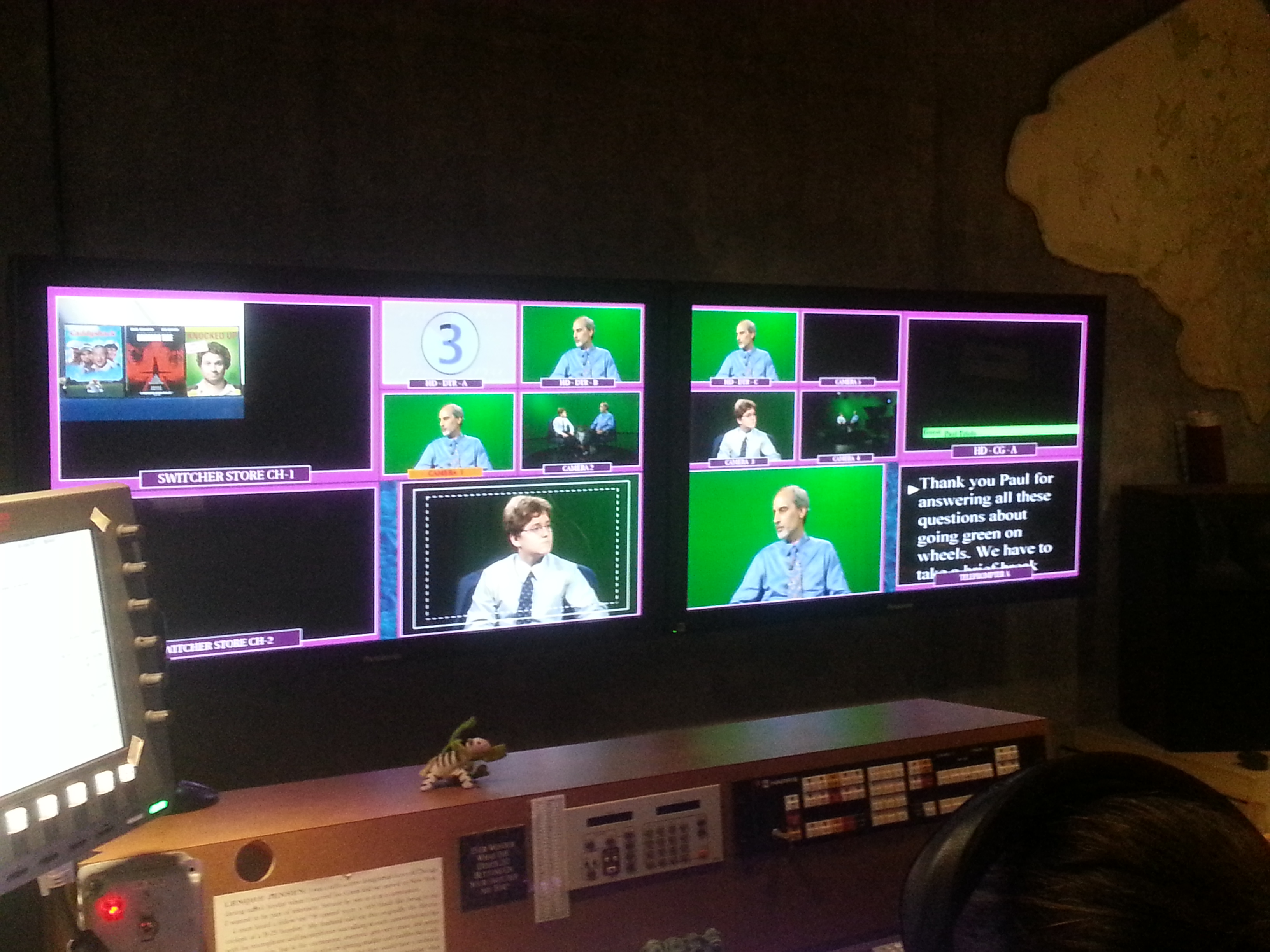 Producers and Techs Mix it up week 2
In my previous post about the Studio Producers doing their class projects with the Studio Tech class as the technical crew, we hoped for the best.  It did turn out with good results, considering it was the first time we have ever done this. Well this past week was part 2 of this process. the other 2 groups had their projects done with the Studio Tech class as well and it too was a success.
Field Producers and Field Technician training classes ,for as long as I've been around have worked together but for some reason the Studio Producer and Studio Technicians really never spent any time together which seems strange.
As the manager of the Training and the Volunteer Services Dept., part of my many responsibilities, is to come up with ways to change things a bit now an then and hopefully when I suggest it to my group they think it sounds like a good idea. Then try it and hope it works out. I came up with this idea this round to have the Studio Producer class create short programs at about 13 minutes and work with the Studio Tech/Director class as the crew during their class for the shows. We completed the first week and now we did the second week of this new  format for the classes and it worked out really well. Producers in training got to meet and work with Technicians in training, so what could go wrong, well nothing. Everyone learned a little more than just basic book information. All four of the programs are  completed, posted on You Tube(of course) and are being scheduled to air on our channels. But you get to watch and enjoy the first 4 programs ever produced  as a result of the 2 training classes.  Enjoy !!
Watch below to see the first 4 projects recorded in this new process. The two shows done this week were Behind the Curtain and Historical Gems, Going  Green on Wheels, and TP Angklung.  Let me know what you think by commenting on this post.