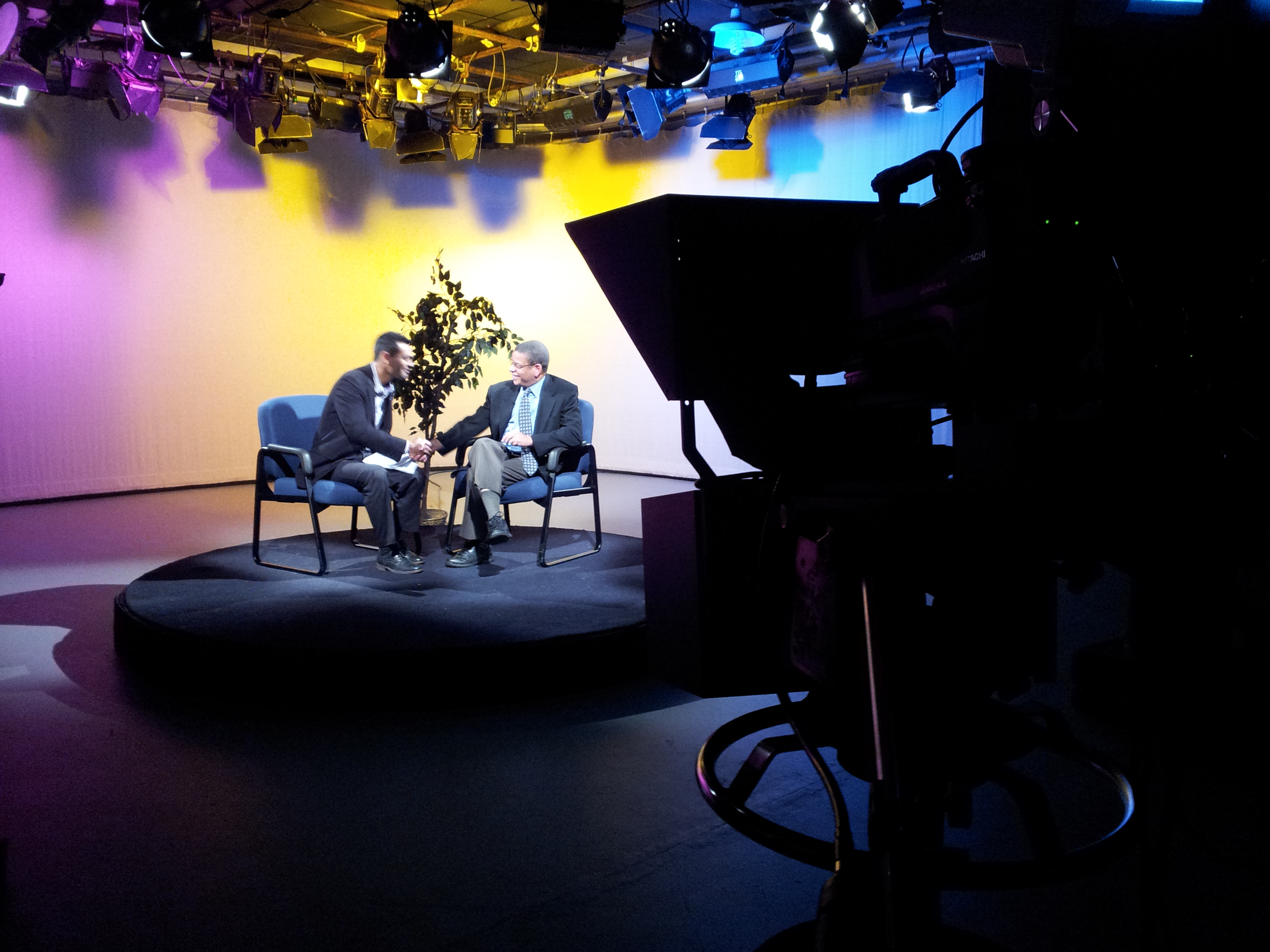 Producers and Techs Mix it Up
MCT has had a Training Dept.  since its beginning 25+ years ago. Our name has changed over the years from Montgomery Community Television(MCT), to Access Montgomery TV (AMTV) and now we are MCM (Montgomery Community Media) but many aspects of our training hasn't really changed that much. Yes we are here to give the community the tools to produce programs  for television and now the web mymcmedia.org . Equipment has changed a lot  over the years but how we train people hasn't as much. We still have Producer training for field work and Studio work, we have Technician training for field and studio work and editing as well. Field Producers and Field Technician training classes ,for as long as I've been around have worked together but for some reason the Studio Producer and Studio Technicians really never spent any time together which seems strange.
As the manager of the Training and the Volunteer Services Dept., part of my many responsibilities, is to come up with ways to change things a bit now an then and hopefully when I suggest it to my group they think it sounds like a good idea. Then try it and hope it works out to be a good idea. I came up with this idea this round to have the Studio Producer class create short programs at about 13 minutes and work with the Studio Tech/Director class as the crew during their class for the shows. Why this was never thought of before I don't know. So this Tuesday for the first time the Producers and the Tuesday Tech class mixed it up and it worked well.
Watch below to see the first 2 projects recorded in this new process. The two shows done this week were Behind the Curtain and Historical Gems.  Let me know what you think by commenting on this post.