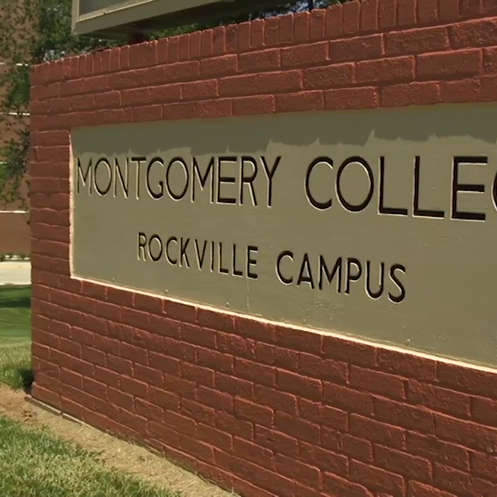 Professors Take Montgomery College to Court over Wages
The Montgomery College professor's union has taken the college to court claiming college president DeRionne Pollard and the college's board of trustees violated the collective bargaining agreement.
The American Association of University Professors claims the college has not followed the dispute resolution procedures contained in the agreement, according to a six-page suit filed in Montgomery County Circuit Court.
The AAUP is asking the court to force the college to comply with the contract cooperating with the arbitrator that the professors and the college agreed to.
College spokesman Marcus Rosano said the suit, filed Tuesday, had not arrived at the college and it would have no comment.
The AAUP also wants attorneys' fees.
In the suit, the AAUP claims the contract says professors should receive a 2.75 percent general wage adjustment and a 3.5 percent increment starting on the first day of classes of the 2017 academic year.
Professors received no increase when the school year started, according to the suit.
The suit says the union sought arbitration on Jan. 29. The college's lawyer, on Jan. 31, said Montgomery College refused to arbitrate the dispute, according to the suit.