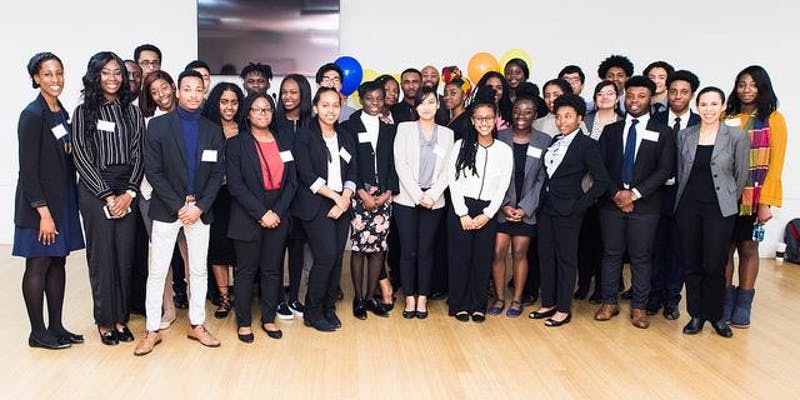 Program Offers Paid Internships to Underserved Youth
In an effort to help the more than 8,000 disconnected youth in Montgomery County, Urban Alliance partnered with local businesses to offer high school students an opportunity to gain professional work experience.
A report from the Montgomery County Office of Legislative Oversight describes disconnected youth as individuals between the ages of 16 to 24, who are neither working nor enrolled in school, or only tangentially connected to school or work.
Urban Alliance's High School Internship Program started in Washington D.C. more than 20 years ago and now serves teens in Baltimore, Chicago, Virginia, and as of 2018, Montgomery County. 30 under-served high school seniors were chosen during the 2017-2018 school year for the inaugural program in the county.
The year-long program required students to participate in "pre-work" sessions that focused on resume building, interviewing skills, personal communication, and email etiquette. Following the training, students worked 12 hours each week during the school year to develop work skills with community  job partners and mentors.
"There are plenty of talented and driven young people in Montgomery County but too many are cut off from economic opportunity," said. "The point of this program is to open that door of opportunity so students can learn the skills and experience that's places them on a pathway that leads to economic prosperity."
For more information on Urban Alliance, click here. 
Congratulations to our inaugural class of Montgomery County interns! You all inspired and amazed us this year and we can't wait to start year two! #uamocopsc #NationalInternDay pic.twitter.com/cziMMyforo

— UrbanAllianceDC (@UrbanAllianceDC) July 26, 2018