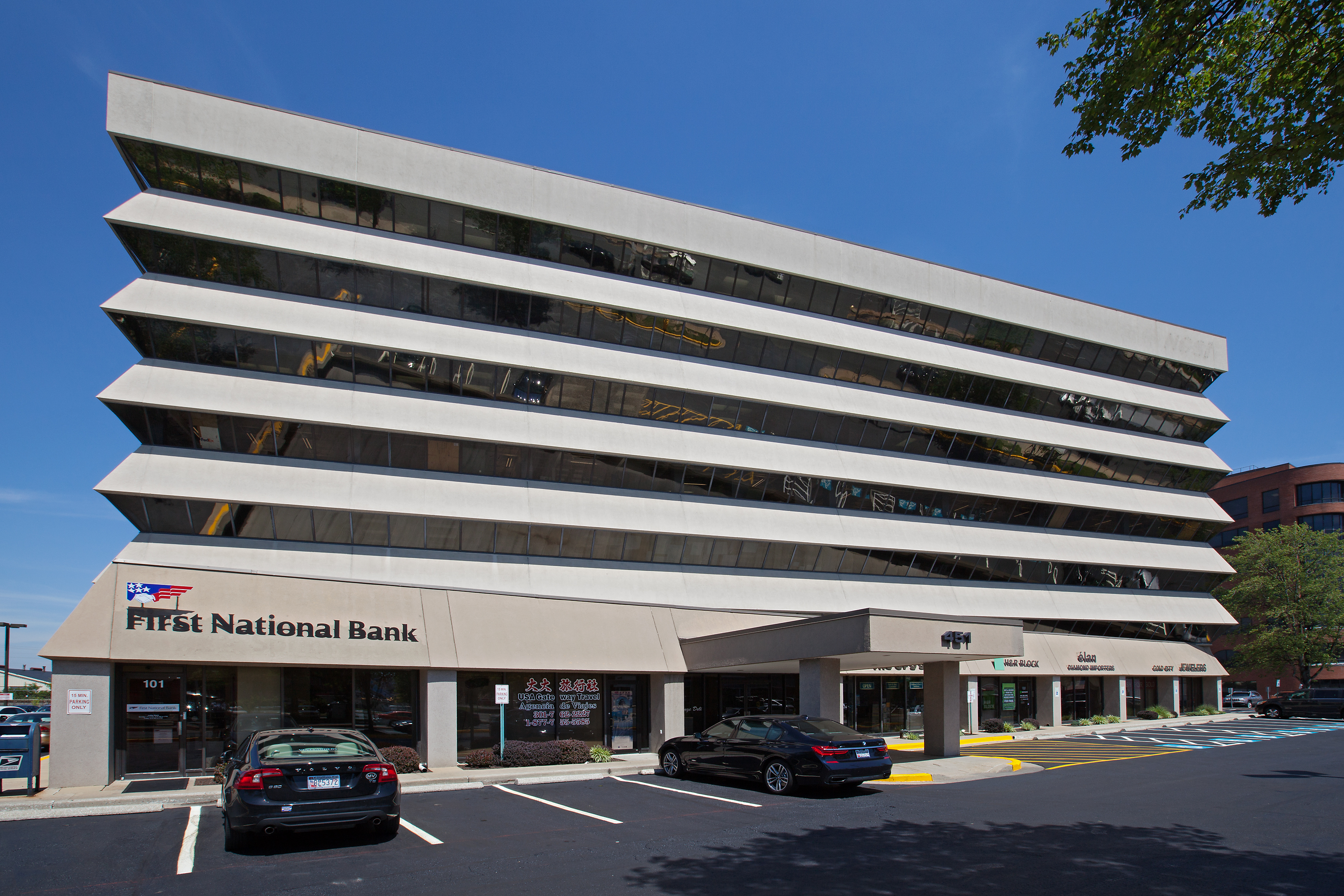 Promark Acquires 451 Hungerford Drive Property in Downtown Rockville (PHOTO)
Promark Real Estate Services has just closed on a mixed-use building at 451 Hungerford Drive in downtown Rockville.
The seven-story building is adjacent to Rockville Town Square and directly across the street from the second phase of the Rockville Town Center, where two new multifamily complexes are currently being built. With 400 feet of prominent Rockville Pike frontage, developers said this 101,000 square-foot building enjoys near-capacity occupancy for both office and retail tenants, and it offers significant opportunities for additional development in the future.
"Acquiring a well-established and stabilized property within walking distance to Metro and across the street from a town center is an opportunity we jumped at," said Rob Eisinger, director of asset management for Promark Real Estate Services. "It is an asset that fits perfectly into our portfolio and aligns with our long-term 'hold' philosophy."
Eisinger said that the property has three acres of surface parking that lends itself to the possibility of value-added development in the future. According to Eisinger, Promark plans to immediately invest in upgrading and modernizing the building's mechanical systems to reduce operating and energy expenses. In the future, he said, Promark plans to improve the look and functionality of the common areas and façade of the building, which was built in 1980.
"The competing supply of class B office in this market, likely to be reduced as other properties redevelop, made this a compelling investment," Eisinger said. "We think the shrinking supply of affordable office space close to Metro, along with the Town Center amenities, will keep this building well-occupied for years to come."
Promark recently transformed a 1960s-office building in downtown Silver Spring into Octave 1320, a 102-unit condominium building that sold out quickly at prices ranging from the $200,000s to $300,000. That project earned Promark a 2017 ULI Real Estate Trends Conference award for Excellence in Adaptive Reuse.
The Octave 1320 Attracts First Time Homebuyers to Silver Spring (VIDEO)