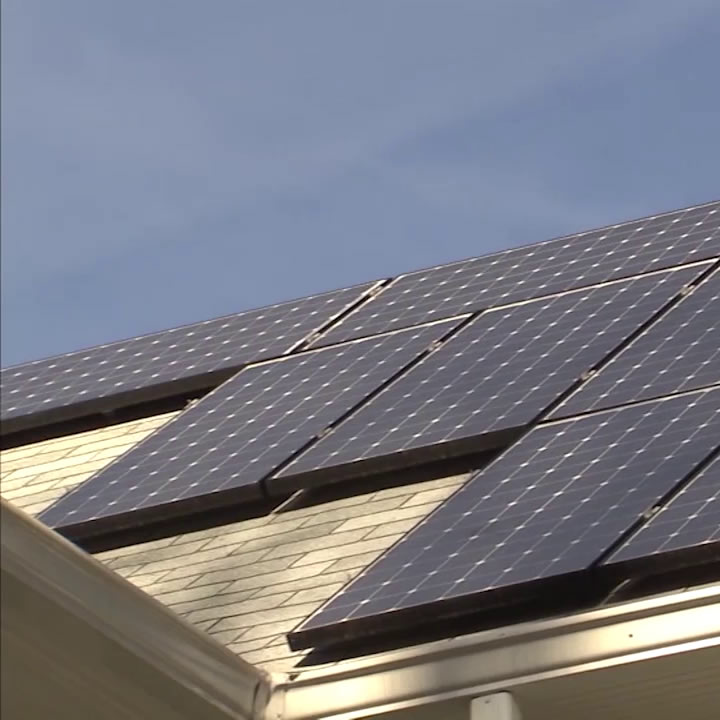 Proposed Zoning Regs Would Allow County to Pursue 'Community Solar'
One way for Montgomery County to do its part to stem climate change could be through "community solar," where groups of individuals can band together to support solar arrays.
"Community solar projects here and around the country can really help reduce our carbon footprint and reduce the devastating impact of climate change on the planet," Councilmember Tom Hucker said at a news conference Tuesday.
After a news conference on his zoning text amendment, the County Council convened a hearing. Here is video from the news conference:
In December, the Montgomery County Council declared a climate emergency, pledging to be carbon-free by 2035.
At the news conference, Hucker said Cedar Ridge Community Church in Spencerville is looking forward to pursuing a community solar project on land it owns.
The legislation would allow up to 2 megawatt solar arrays, which could produce enough electricity for 200 typical residential homes, Hucker said. He cited Environmental Protection Agency research that says 2 megawatts of electricity would be equal to removing 310 passenger cars from the road, and prevent 5 million pounds of carbon from entering the atmosphere annually.
Such an array would need 2 acres and cost about $5 million.
An installation would create 75 to 100 temporary and permanent jobs, and about $300,000 in personal property tax, up to $4 million in private investment. Maryland has 213 days of sunshine each year, he said.
"We live on property that my family has owned and farmed for almost 200 years," said Charlotte Boucher, a Dickerson resident. "We were raised to revere the property and to value community service. I think harvesting sunshine on our farm does both. We love the Ag Reserve, and we love the idea that part of our lives is dedicated both to the land and to the community."
Outside the news conference, Quentin Remein was quietly opposing the new regulations. As president of the Cloverly Civic Association, Remein said the council was discounting the role trees could play in reducing carbon emissions.
Previous Post:
County Council Declares 'Climate Emergency' Prescribing Greenhouse Gas Reduction