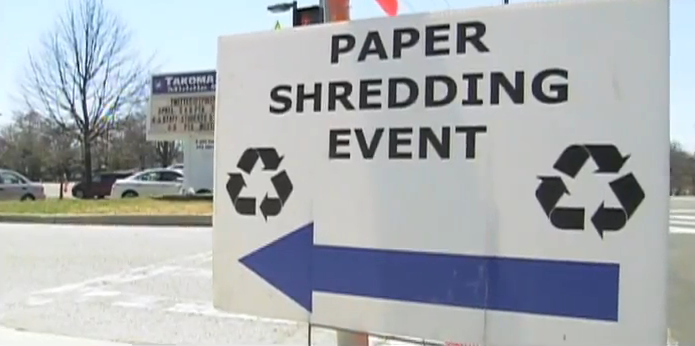 Protect Your Identity at County Paper Shredding Event Saturday
The Montgomery College Rockville parking lot will become a paper-shredding center from 8 to 11 a.m on Saturday, June 23.
Montgomery County's Department of Environmental Protection, in partnership with NBC4, Allstate, Shred-It and Montgomery College are scheduled to host a free paper shredding event Saturday, June 23. The shredding will take place at the parking lot at 51 Mannakee Street in Rockville on the campus of Montgomery College.
County residents are invited to bring up to four boxes of papers for shredding in their car. To prevent traffic jams, drivers must remain in their cars and may not stay to watch their papers being shredded.
Shredding documents with personal information helps prevent identity theft. Appropriate documents for shredding include old bank statements, address labels from junk mail, and other documents with sensitive or private information that you no longer need.
For more documents you can shred to prevent identity theft, take a look at this list from FightIdentityTheft.com.
The county asks that no batteries, flammables, combustibles, electronic equipment (hard drives), media materials (DVDs, CDs, tapes), binders, or hanging files are included in the boxes to be shredded.
Cars must be in line by 11 a.m. to be served.
Business vehicles will not be permitted.
See the county event webpage for more information. View or print the Community Paper Shredding Recycling Event flyer.