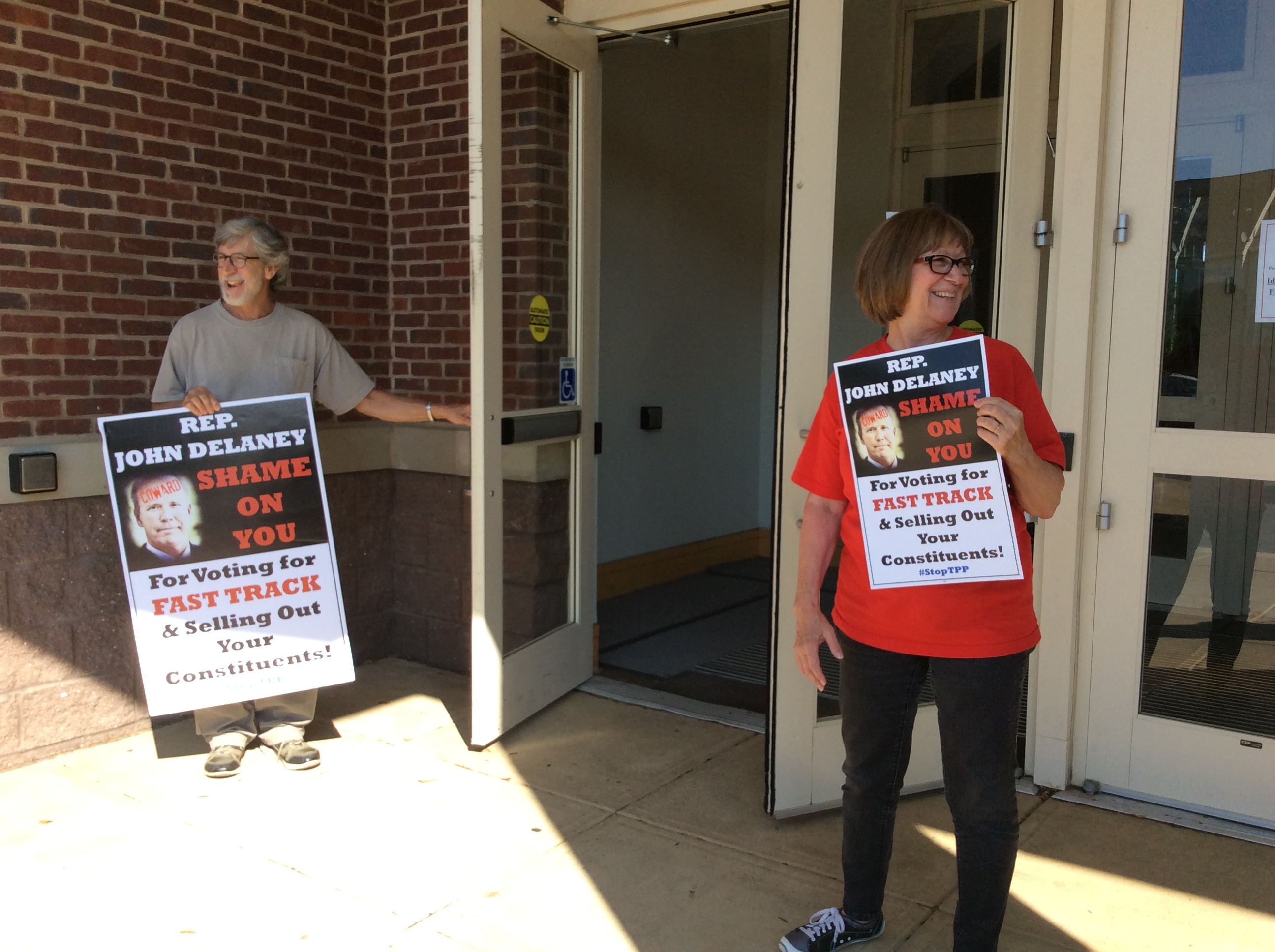 Protesters Interrupt Start of Congressman Delaney's Forum (PHOTOS & VIDEO)
A handful of protesters stood outside the BlackRock Center for the Arts where U.S. Rep. John Delaney was holding an identity theft forum on July 16th in Germantown.
The protesters were demonstrating against the Congressman's vote on the Trans Pacific Partnership (TPP) and they disrupted the beginning of the forum by taking the stage.
As you will see in this MyMCMedia Extra video, they were escorted off the stage and out of the building by Delaney's staffers and Montgomery County police officers.