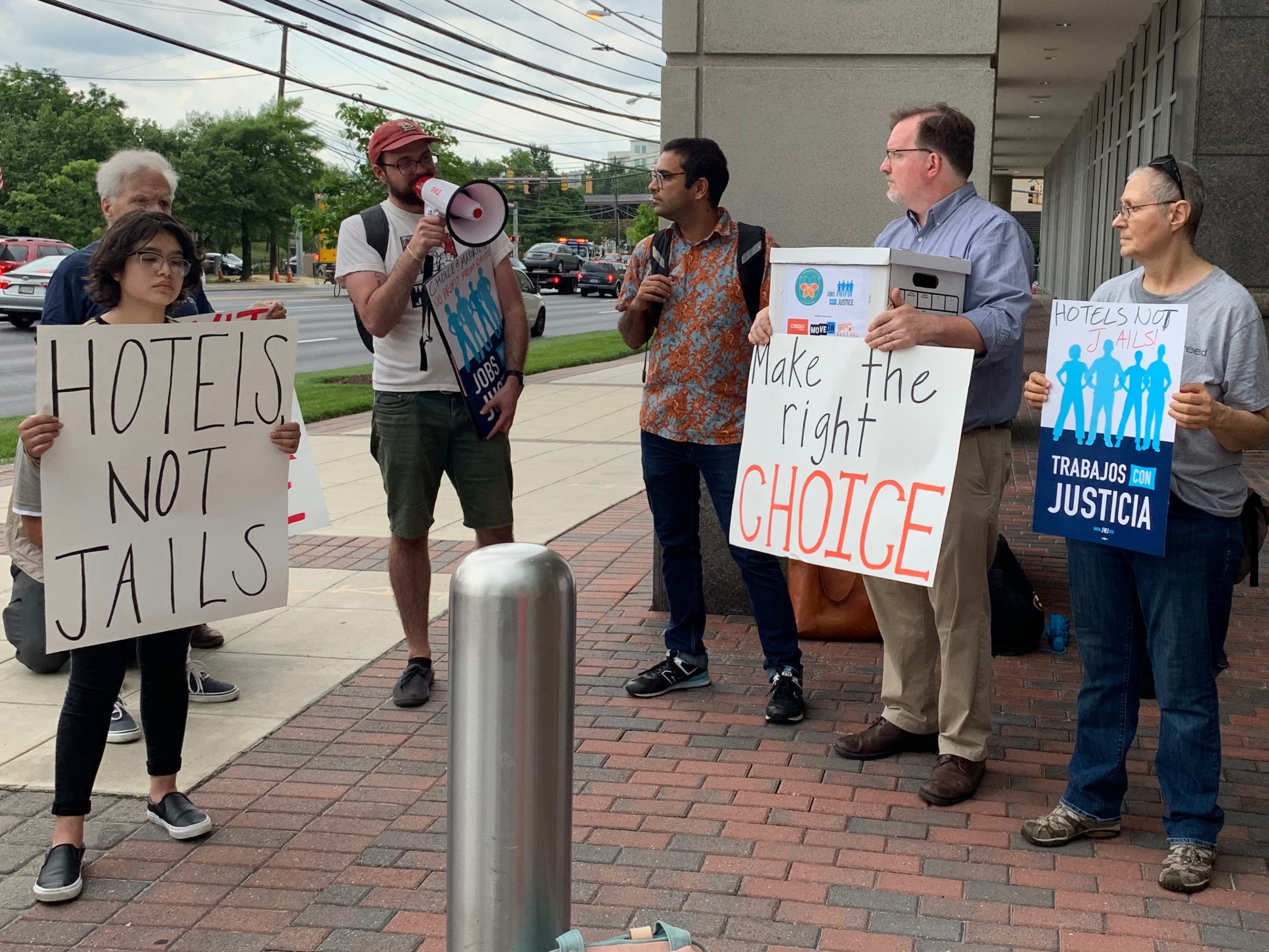 Update: Marriott Says It Will Decline Requests to Use Hotels for Detention
Update, 9 p.m.: Sanctuary DMV, one of the organizers of the protest at Choice Hotels and Marriott International has received a statement from Marriott shortly after delivering petitions.
Marriott, based in Bethesda, said:
Marriott International has had not indication that any of our hotels have been contacted by the U.S. government to be used to detain individuals. Our hotels are not configured to be detention facilities, but to be open to guests and community members as well. While we have no particular insights into whether the U.S. government is considering the use of hotels to aid in the situation at the border, Marriott has made the decision to decline any requests to use our hotels as detention facilities.
---
Original Post: Protesters who object to the Trump Administration's plan to deport thousands starting Sunday delivered 122,000 petitions asking Choice Hotels not to participate in the raids.
The corporate headquarters for Choice Hotels is in Rockville. The company operates several hotel chains including Comfort Inn, Sleep Inn and Econo Lodge.
The protesters, organized by Sanctuary DMV and other groups, believe Immigration and Customs Enforcement agents will use Choice brand hotels and motels to handle families being deported.
After leaving the Choice Hotels offices on Hungerford Drive, the protesters were to deliver petitions at the Marriott International headquarters in Bethesda.