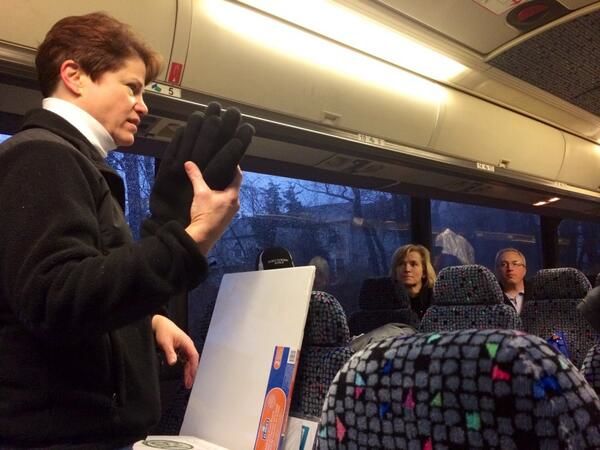 PTA Leaders Travel to Annapolis to Rally for School Funding (Photos)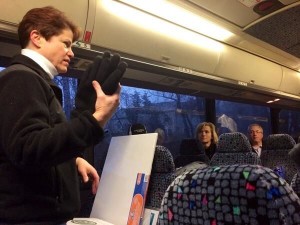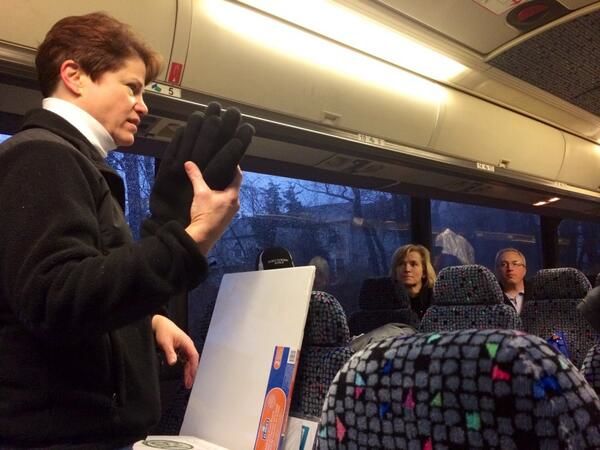 The MCCPTA, PTA leaders and members boarded a bus took hit the road to Annapolis Friday morning for one cause – to rally for what they say is much needed money for Montgomery County schools.
The group will spend the day rallying and lobbying for County students and schools, hoping to make school funding a priority in the Maryland General Assembly this session.
Follow live updates from their trip on Twitter at @MyMCMedia.
Sen. Mike Miller: "We're kind of up against the wall with revenues in Montgomery County but we're going to do our best to help out."

— Valerie Bonk (@ValerieBonk) January 10, 2014
Hanging out in the Senate lounge between meetings with senators at the Maryland State House. pic.twitter.com/Brfo7O88YK

— Valerie Bonk (@ValerieBonk) January 10, 2014
Sen. Jennie Forehand on MoCo school funding: "We have a great school system but the buildings need some major work."

— Valerie Bonk (@ValerieBonk) January 10, 2014
Sen. Mike Miller speaking in Annapolis to the @MCC_PTA on school funding: "We're going to work at it and we're going to make it happen."

— Valerie Bonk (@ValerieBonk) January 10, 2014
Sen. Miller to the @MCC_PTA: "It's very difficult to get the kind of money that we gave Baltimore City last year." pic.twitter.com/OjnAkf7cFE

— Valerie Bonk (@ValerieBonk) January 10, 2014
We're in Annapolis covering an @MCC_PTA group as they rally for MoCo school funding. pic.twitter.com/S3imPJUyLG

— Valerie Bonk (@ValerieBonk) January 10, 2014
@MCC_PTA meets with the Montgomery County delegation in Annapolis to lobby for school funding. pic.twitter.com/0FofyuYztR

— Valerie Bonk (@ValerieBonk) January 10, 2014
"We have 9,000 students in trailers and we're using auditoriums as classrooms. This needs to change," Del. Mizeur on MoCo school funding.

— Valerie Bonk (@ValerieBonk) January 10, 2014
Del. Hixson on MoCo school funding: "It's time to get this done. There seems to be the discussion that we don't need it. Well, we do."

— Valerie Bonk (@ValerieBonk) January 10, 2014
@sjburkinshaw and other members and leaders with @MCC_PTA meet with the Montgomery County delegation in Annapolis. pic.twitter.com/8PfDRL8rHL

— Valerie Bonk (@ValerieBonk) January 10, 2014