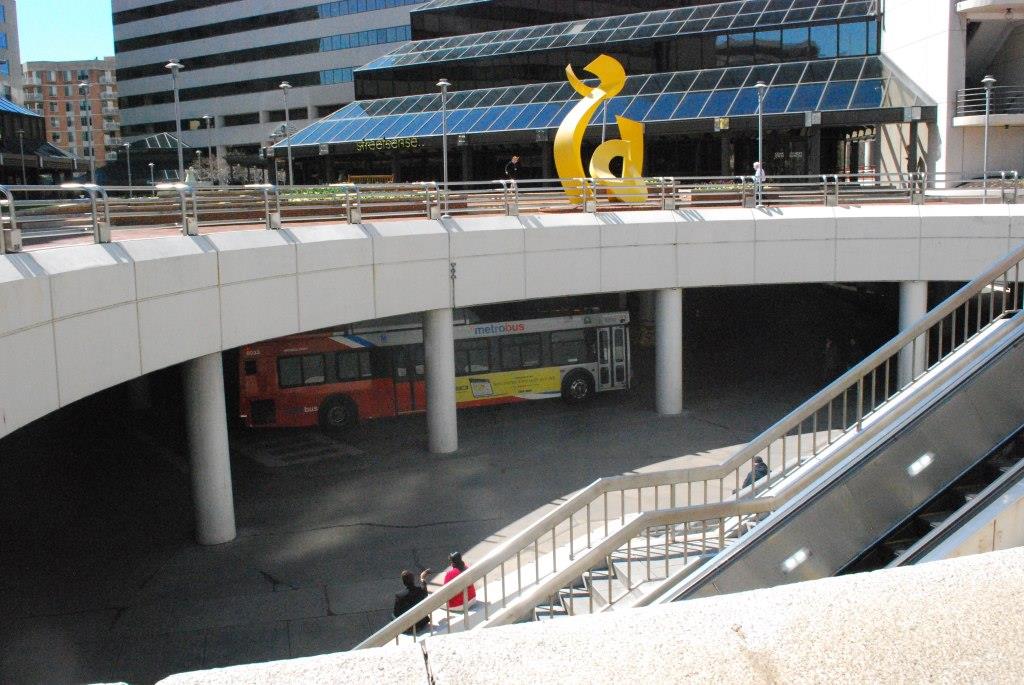 Public Art Project Planned for Bethesda Metro Center (PHOTO)
A new public art project is being planned for the Bethesda Metro Center this fall. "Paint the Town," a project coordinated by the Bethesda Arts and Entertainment District and Arts Brookfield, seeks to promote public art in the downtown Bethesda area.
The mural project will focus on the plaza and bus bay near the Bethesda Metro. The artwork will include an overhang above the escalator, six substantial columns and a bench at the bottom of the escalator that will run along the sidewalk near the bus stop.
Dimensions for each piece of artwork are as follows:
• Overhang – 158′ L x 7.5′ H
• Columns – 12′ H x 6.5′ C
• Bench – 90′ L x 2′ W x 1.5′ H
Artist can submit an application to participate in the project online. The deadline to apply is Monday, July 18.  The artist will receive $30,000 for compensation and supplies. The mural must be completed by October 15.