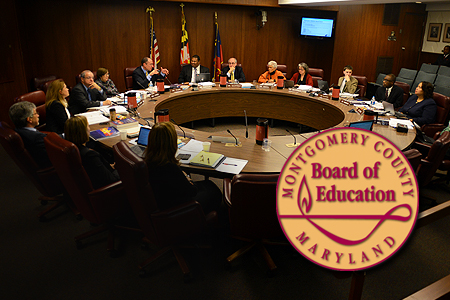 Public Comment on School Facilities Planning Policy Sought
The Montgomery County Board of Education is seeking community comment on Policy FAA – Long-range Educational Facilities Planning.
This policy guides the school facilities planning process. The process is designed to promote public understanding of planning for Montgomery County Public Schools (MCPS) and to ensure that there are sufficient opportunities for parents, students, staff, community members and organizations, local government agencies, and municipalities to identify and communicate their priorities and concerns to the superintendent and the Board. The policy revision aligns the processes for obtaining public input on matters relating to long-range facilities planning with Board Policy ABA, Community Involvement.
A copy of the draft policy, Policy FAA, Long-range Educational Facilities Planning is available through the Department of Public Information and Web Services by calling 301.279.3853. You can also access the policy on the MCPS website.
Individuals who wish to provide comments should respond in writing by Tuesday, March 18. All responses should be sent to the Office of the Superintendent of Schools, 850 Hungerford Drive, Room 122, Rockville, Maryland 20850 or to the Board of Education at boe@mcpsmd.org. All responses will be shared with the Board of Education and the Superintendent of Schools.