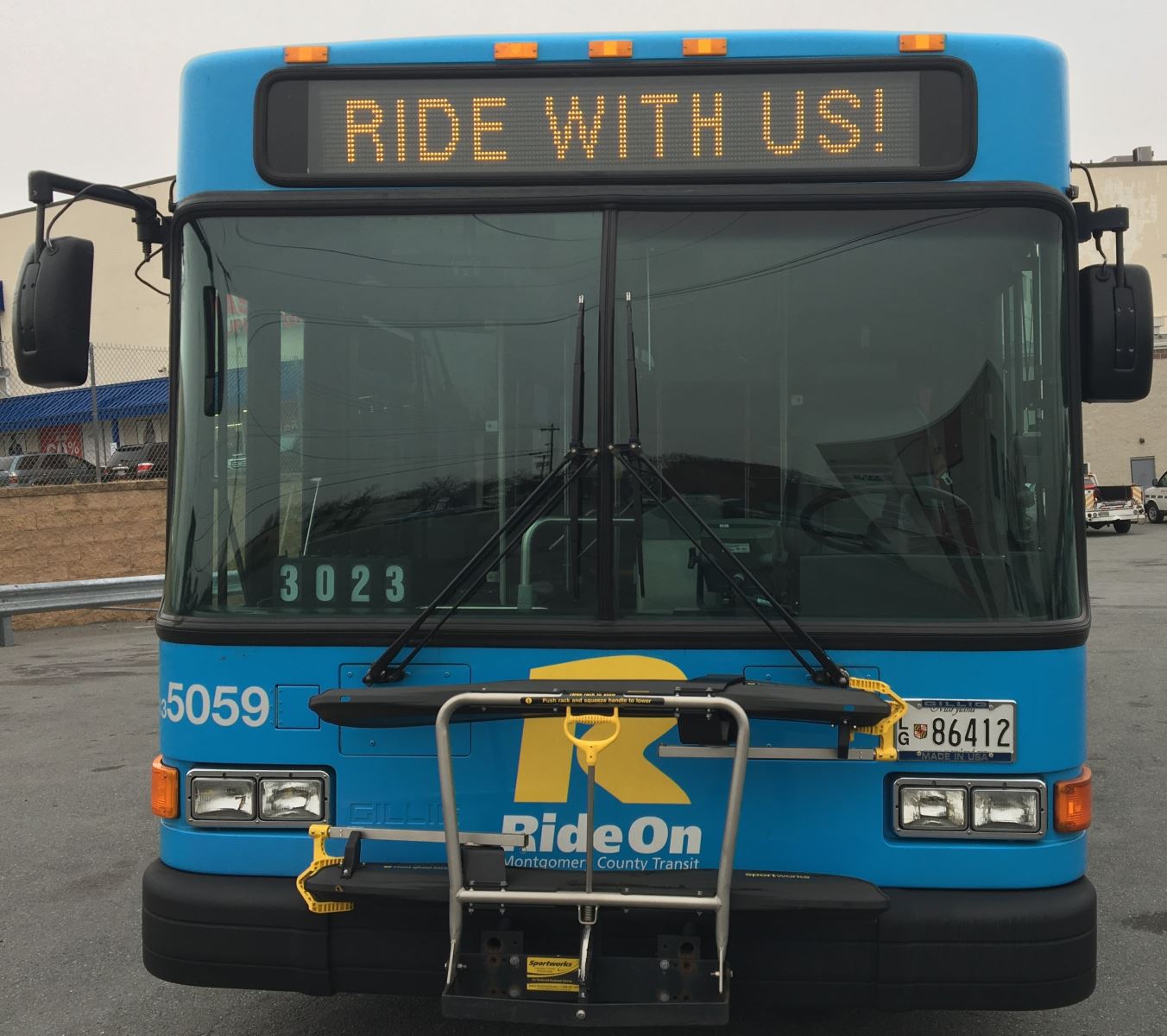 Public Forum Regarding Ride On's Route 75 Proposed Changes Will be Held in November
Montgomery County Department of Transportation Transit Services is inviting  the public to a forum to provide input on proposed changes to Ride On Route 75.
MCDOT's proposed changes include extending service to the Germantown MARC Station and additional service within the Clarksburg community.
The forum will be held on Nov. 1  at the UpCounty Regional Services Center, located at 12900 Middlebrook Road in Germantown, and begins at 6:30 p.m.
Individuals and representatives of organizations who would like to speak at the public forum should provide their name, home address, telephone number, e-mail address and organization to the Division of Transit Services by Oct. 29.