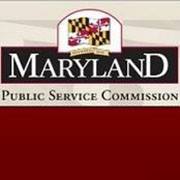 Public Hearing on Possible Merger of Gas Utilities Set for Sept. 28
The Maryland Public Service Commission will hold a public hearing  on Sept. 28 for a proposed merger of WGL Holdings, Inc., and AtlaGas, Ltd.
WGL Holding, the parent company of Washington Gas, has more than 400,000 customers in Maryland and employs 1,500 people.
If the commission agrees on the $4.5 billion transaction, Washington Gas will become part of the family of AltaGas distribution utilities.
"Mergers can often have impacts on rates and changes on the level of employment by a local community," Tori Leonard, communications director for the Maryland Public Service Commission, said.  "We're concerned about reliability and quality of service, and rather or not the merger will benefit and not harm consumers."
Leonard said the purpose of the public hearing is for the commission and representatives from the utility companies to hear from questions and concerns from the customers and for residents to learn more about the proposed merger.
The meeting will take place at the Montgomery County Council Office Building, 100 Maryland Avenue,  in the Third Floor Hearing Room at 6:30 p.m.
A public hearing is scheduled for Sept. 26 at Prince George's Community College in the Largo Student Center, 301 Largo Road in Largo and begins at 6:30 p.m.
Following the public discussion, hearings to present the evidence to the commission will be held in early October.
Maryland's Public Service Commission must make a decision by Dec. 5.
For more information about the proposed merger, click here.